ISRO and CSIR-NPL sign MoU for time and frequency traceability services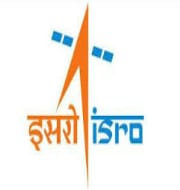 The ISRO Telemetry Tracking and Command Network (ISTRAC) and CSIR-National Physical Laboratory (NPL) have signed MoU to make indigenous regional positioning system-NavIC independent from the US clock system.
Until now, the satellites on NavIC (Navigation with Indian Constellation) managed by the ISRO relied on the US GPS to ensure that the clocks aboard were working at the high-precision required in satellite-based communication.
Significance of MoU
The MoU will help the NAVIC to get formally synchronized with the Indian Standard Time (IST) which is being maintained by the Delhi-based NPL – the timekeeper of India. It will also help in making NAVIC to get fully operational in the market for commercial purposes as time synchronisation is essential for all kinds of services such as financial transactions, digital archiving, stock handling, time stamping, national security or prevention of cyber-crimes etc.
Formally called the Indian Regional Navigation Satellite System (IRNSS) is designed to provide accurate position information service to users in India as well as the region extending up to 1500 km from its boundary. NavIC System consists of constellation of seven satellites (namely IRNSS-1A, 1B, 1C, 1D, 1E, 1F and 1G) of which three are geostationary and four are non-geostationary.
National Physical Laboratory (NPL)
The NPL is part of the Council of Scientific & Industrial Research (CISR). It is the measurement standards laboratory of India. It maintains standards of SI units in India and calibrates the national standards of weights and measures. It is only agency in India authorised to maintain Indian Standard Time (IST) and hosts most accurate clocks in the country with accuracy of ±20 nanoseconds through the Primary Time Scale (PTS), an ensemble of five caesium clocks and one hydrogen maser.
Month: Current Affairs - August, 2017
Topics: CSIR-NPL • GPS • INRSS • ISRO • NavIC
Latest E-Books