Israel: Drones in Civilian airspace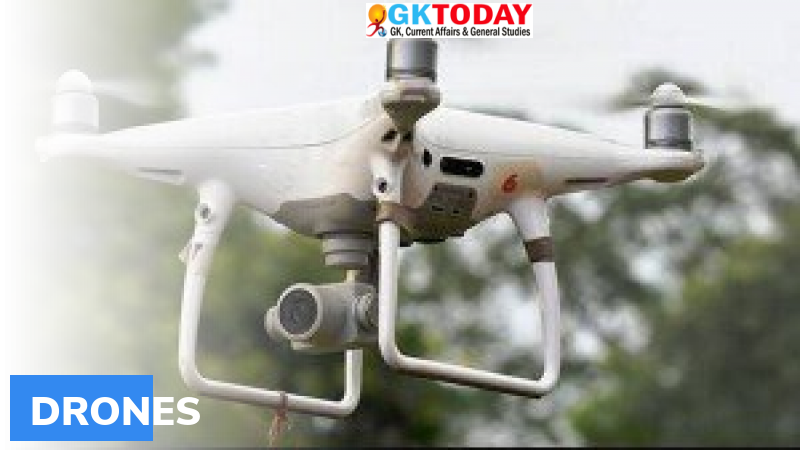 On February 9, 2022, Ministry of Transport and Road Safety of Israel announced its first certification for unmanned aircraft vehicles (UAVs), for operating in civilian airspace.
Key facts
This certification was issued by Israeli Civil Aviation Authority (CAA) for Hermes Starliner unmanned system.
The Hermes Starliner unmanned system was developed and manufactured by Elbit Systems, which is an Israeli defense electronics company.
With this certification, Israel has become first country to allow large, high-flying drones in civilian airspace.
Significance of the approval
This approval will allow Elbit's drone to fly in civilian airspace, in a similar manner to civilian airliner. It will not be restricted to unsegregated airspace.
The Hermes Starliner
Hermes Starliner weighs 1.6 ton and has a wingspan of 17 metres. It can fly for up to 36 hours at an altitude of 7600 metres. It can carry an additional 450 kg of electro-optical, radar, thermal, and other payloads. It is a next generation, medium altitude long endurance (MALE) unmanned aircraft vehicle. It will be able to participate in anti-terror and border security operations. It will also take part in securing mass public events, commercial aviation & environmental inspection missions and perform maritime search & rescue, besides precision agriculture work. Elbit's StarLiner drone is a modified version of Hermes 900, which is used by militaries worldwide.
Elbit Systems Hermes 900 Kochav (Star)
It is an Israeli medium-size, medium-altitude long-endurance and multi-payload UAV, that was designed for tactical missions. It has an endurance of more than 30 hours. It can fly at a maximum altitude of 30,000 feet.
Civil Aviation Authority (CAA)
CAA is the national aviation authority of Israel. It is a statutory authority, that regulates aviation in Israel. The former Civil Aviation Administration was converted to CAA in 2005. It was a department of Ministry of Transport. It is headquartered in Golan House building in Airport City business park near Ben Gurion Airport, Israel.
Month: Current Affairs - February, 2022
Category: International / World Current Affairs
Topics: israel
Latest E-Books