International Day for the Eradication of Poverty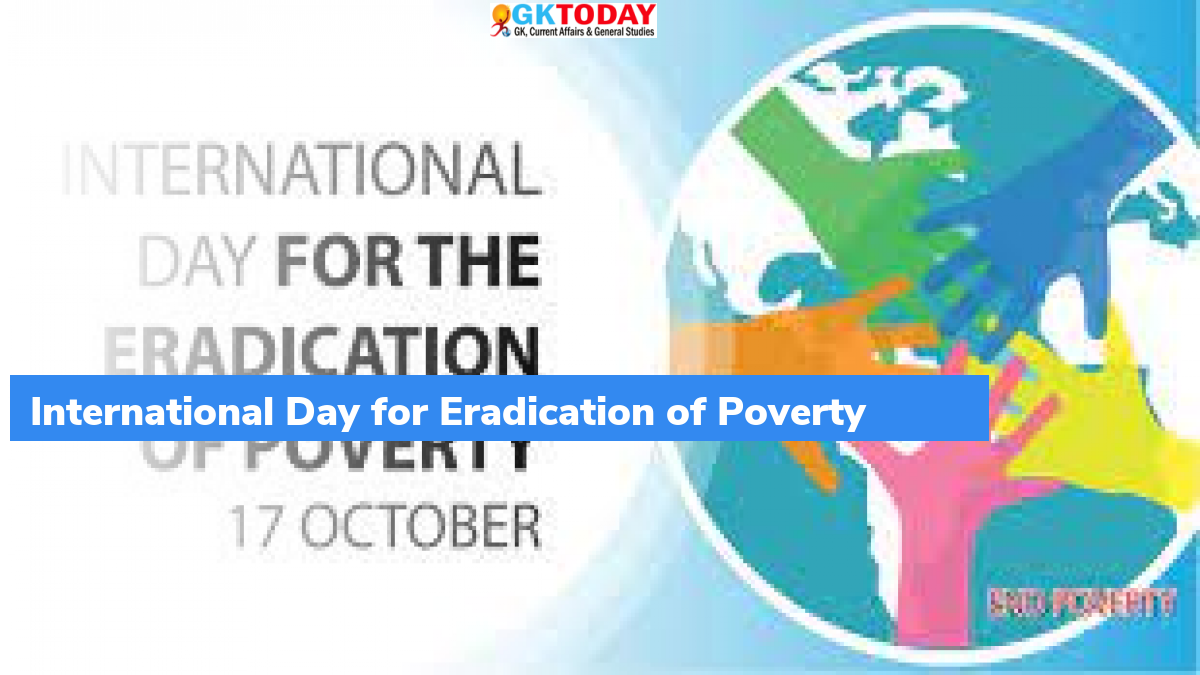 Every year, the International Day for the Eradication of Poverty is celebrated on October 17. The day is marked by the United Nations and several other international organisations.
About the International Day for the Eradication of Poverty
The day was first commemorated in Paris in 1987. During the first commemoration of the day, around 100,000 people gathered around the Human Rights and Liberties Plaza in Paris to honor the victims of hunger, poverty, violence and fear. The day promotes understanding between the people living under poverty and their societies. It provides a chance to these people to raise their concerns. Also, it provides a platform to acknowledge the struggles of the people living in poverty.
International Committee for October 17
It was launched in 2008 to promote the International Day for the Eradication of Poverty. The committee has been composed uniquely. The members of the committee are those people who have lived the experience of extreme poverty. They are human rights defenders. Also, they are engaged in fight against poverty.
United Nations
The United Nations began to celebrate the day since 1992. It passed a resolution on December 22, 1992 inviting its member countries to devote the day to promote activities that eradicate poverty.
International Day for Eradication of Poverty, 2021
In 2021, the day was commemorated under the following theme:
Theme: Building forward together: Ending Persistent Poverty, Respecting all People and our Planet
Poverty definition by the UN
The United Nations defines poverty as denial of choices. It considers poverty as violation of human dignity. The international organisation looks poverty in following ways:
Poverty is lack of capacity to participate in the society
Not having cloth, feed
Not having a school or clinic
Not having land to grow one's own food
It means powerlessness, insecurity and exclusion of households, individuals
Susceptibility to violence
They are those people living in fragile environment
They do not have access to clean water or sanitation
World Bank
According to World Bank, a person living on less than 1.9 USD per day is said be under poverty. This figure is often referred to as International Poverty Line.
Topics: International Day for the Eradication of Poverty
Latest E-Books