INSPIRESat-1 satellite- First Taiwan Presence in ISRO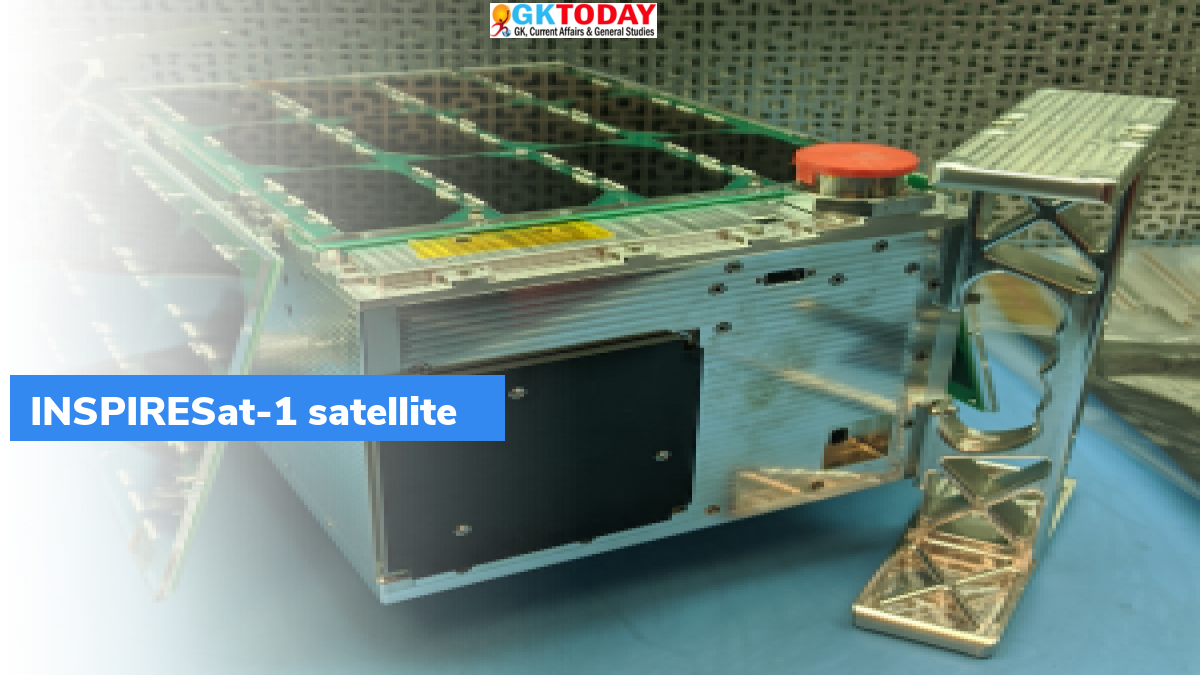 On February 14, 2022, Indian Space Research Organisation (ISRO) launched a satellite called "INSPIRESat-1".
Who developed INSPIRESat-1?
INSPIRESat-1 has jointly been developed by team of international researchers including from universities of India, US, Taiwan, and Singapore.
What universities have been involved in development?
The universities include:
University of Colorado's Laboratory for Atmospheric & Space Physics (LASP)
Indian Institute of Space Science and Technology (IIST)
Taiwan's National Central University (NCU) and
Singapore' Nanyang Technological University.
About INSPIRESat-1
INSPIRESat-1 stands for International Research & Teaching Satellite Project satellite one. This satellite has been developed by Indian Institute of Space Science & Technology (IIST) in association with Laboratory of Atmospheric & Space Physics at University of Colorado, Boulder. It was launched onboard Polar Satellite Launch Vehicle PSLV-C52.
INSPIRESat-1 is a student satellite. Mission life of the satellite is one year. It will study orbital heating of the sun and about dynamics of ionosphere. Weight of INSPIRE-1 is 8.1 kg.
PSLV-C52 placed another satellite called "technology demonstrator (INS-2TD)" from ISRO. It is a precursor to India-Bhutan Joint Satellite (INS-2B).
Both the satellite will provide information on Sun's corona as well as its impact on Earth's ionosphere.
It also injected Earth Observation Satellite EOS-04. It will provide high-quality images under all weather conditions for applications like Forestry & Plantations, Agriculture, Flood mapping and Soil Moisture & Hydrology.
About INS-2TD
INS-2TD is a technology demonstrator. It is a precursor to INS – 2B satellite, which was jointly developed by India and Bhutan. INS – 2TD comprise of a thermal imaging camera. It will assess the land surface temperature, water surface temperature, and delineation of vegetation. Weight of INS – 2TD is 17.5 kg.
About EOS-04
EOS-04 is a radar imaging satellite, which was designed to provide quality image of agriculture, forestry, soil moisture, flood mapping, plantations and hydrology. Weight of EOS-04 is 1710 kg. The mission life of EOS–04 is ten years.
Month: Current Affairs - February, 2022
Category: Science & Technology Current Affairs
Topics: EOS-04 • INS-2TD • INS–2B Satellite • INSPIRESat-1 satellite • ISRO • PSLV-C52 Mission
Latest E-Books