India Space Congress 2022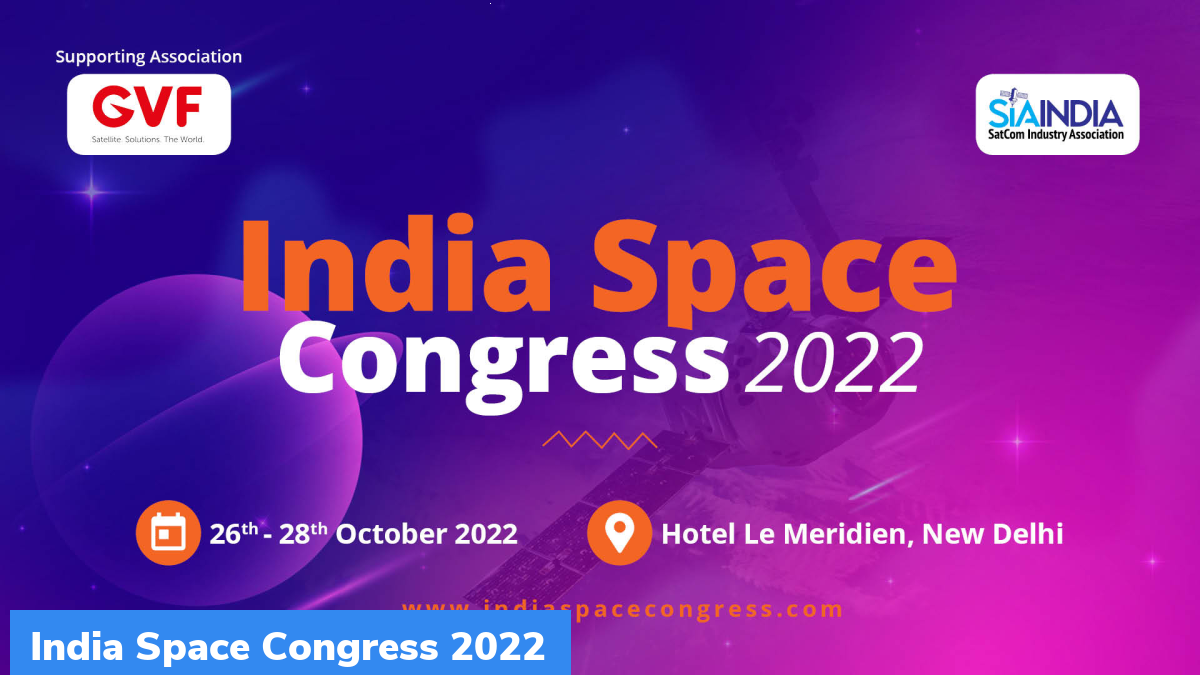 India Space Congress 2022 (ISC 2022) was organized from October 26 to 28 this year in New Delhi.
What is ISC 2022?
India Space Congress is an international congress that brings together government, industrial experts, policymakers, thought leaders, legal professionals and academia in the space sector to discuss ways to ensure effective management of space exploration and also explore new disruptive space-based services and applications and viable business models. It also focuses on space situational awareness and cyber security.
India Space Congress (ISC 2022) was organized by SatCom Industry Association (SIAIndia) with assistance from Indian Space Research Organisation (ISRO), Ministry of Defence, NITI Aayog, In-Space, NewSpace India Ltd (NSIL) and the Department of Telecommunication.
The theme for the event is 'Leveraging Space to Power Next-Gen Communication & Businesses'.
It brought to together important stakeholders from the space agencies, industry and institutions to discuss growth opportunities in space sector in India.
During the 3-day event, eminent persons shared their insights and strategies for the growth of the space sector.
The event also provided opportunities for stakeholders to collaborate in India's space ecosystem to secure global and regional economic benefits.
How have Indian space startups benefited from this event?
During the ISC 2022, five space tech startups pitched their ideas to industry leaders and investors at the session "Pitch Right for Skyrocketing Startups". These startups will take part in a specially curated mentorship programme with senior executives of leading companies.
Microsoft had announced partnerships with 15 space startups as an extension of its Startup Founders Hub programme. This programme provides free Azure credits worth maximum of 150,000 USD to 15 startups.
What is the role of space technologies in the future?
Various smart solutions like IoT, machine-to-machine connectivity and next generation applications will be of high demand in sectors like agriculture, defence, agri-terrestrial traffic management, railways, fintech and healthcare. These technologies are dependent on space technologies for operations.
Satellite technologies are already reducing carbon emissions by 1.5 billion tonnes each year. This is equivalent to nearly one-third of the entire United States' carbon emissions in 2021 or lifetime emissions by 50 million cars. If sectors like agriculture, transport and logistics and energy systems universally adopt satellite technologies, they could save up to 5.5 billion tonnes of carbon each year using the currently available technologies alone. It is equal to one-sixth of the total carbon emissions currently required to maintain the global temperature below 1.5°C by 2030.
Month: Current Affairs - October, 2022
Category: Events Current Affairs
Topics: satellite communication • Space Sector • Space technology
Latest E-Books