India donates N95 masks to US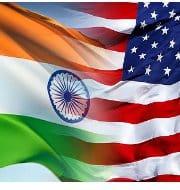 The Government of India has donated 1.8 million N95 masks to the state of Philadelphia in United States. The masks were donated based on the request made by the mayor of Philadelphia on October 5 2020. The masks are to be used by the Frontline health workers.
Highlights
India has made the donation to the largest city of United States, the city of Pennsylvania located in Philadelphia. The step is being considered as an example of robust partnership between India and United States in the health sector.
Personal protective equipment production in India
Before covid-19 there was no manufacturing of PPE in India. However, by May 2020 there were 111 PPE manufacturers of. By September 2020, India became the second largest PPE manufacturer in the world. The ministry of textiles was responsible to increase the PPE production in the country. The ministry had constituted a Textiles committee to ensure the quality of textiles and machinery used to manufacturing of PPE.
According to Ministry of Health and Family Welfare, in August 2020, India exported 23 lakh PPE to US, UK, UAE, Slovenia and Senegal.
Testing of PPE
India made sure the manufacturing of personal protective equipment is increased qualitatively. In order to achieve this, eight Laboratories were approved to test the PPE manufactured in the country. They are South India textile research Association in Coimbatore, small arms factory in Kanpur, Ordnance factories in Ambernath and Muradnagar, heavy vehicles factory in Chennai and metal and steel factory in Ishapore West Bengal.
About different masks
There are different types of masks that are currently available in the market. They are N95, N99, R99, R95, P99 and surgical masks
The letter N says that the mask is "Not oil resistant". The letter R denotes that the mask is oil resistant. It means that the mask can prevent oil-based pollutants along with airborne particulates. The letter P denotes that oil proof. The numbers 95 and 99 say that the masks are capable of resisting 95% and 99% of airborne particulate respectively.
Month: Current Affairs - October, 2020
Category: International / World Current Affairs
Topics: India-US • India-USA Relations • N95 • personal protective equipment • Philadelphia
Latest E-Books