Economic Survey Report for 2018-19 of Delhi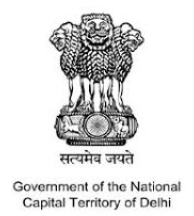 The government of Delhi has tabled the Economic Survey Report for 2018-19 in Delhi Assembly. The Survey report highlights the following facts and figures:
Delhi witnessed a growth of 8.61% in 2018-19 and the GDP increased of Delhi at constant prices (inflation-adjusted) increased to Rs 5,54,908 crore during 2017-18.
The tax collection registered a growth of 14.07% in 2017-18 and the sources of tax revenues were GST at 13,620.84 crores and VAT at Rs 11,149.17 crore.
There was a reduction in VAT collection as most items have been subsumed into GST.
2016-17 had witnessed the rate of tax collection crashing to 3.03%, which the government had attributed to demonetisation and "refunds" to various bodies.
The tax collection growth for 2018-19 has been projected at 17.69% over 2017-18.
The average income of Delhiite is around three times more than the national income average. The report estimates the Delhi's per capita income at Rs 3,65,529 against the national average of Rs 1,25,397.
The number of vehicles in Delhi grew by 5.8% in the year 2017-18 with the number of e-rickshaws increasing by a huge margin.
There was an increase in the supply of electricity in Delhi from 37,484 million units in 2014-15 to 38,510 million units in 2017-18.
The report notes that Delhi has maintained its consistent revenue surplus which was Rs 4,913 crore during 2017-18 and the expenditure incurred on social service sectors in Delhi increased from 68.71 per cent in 2014-15 to 74.76 per cent in 2017-18.
Month: Current Affairs - February, 2019
Topics: Delhi • e-rickshaws • Economic Survey Report • Electricity Supply • GST • National Per Capita Income • Tax revenue
Latest E-Books