Dhrupad maestro Ustad Sayeeduddin Dagar passes away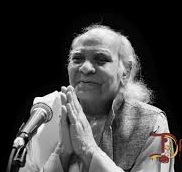 Ustad Hussain Sayeeduddin Dagar, one of the foremost exponents and custodian of the venerable Dhrupad tradition of Hindustani classical music passed away in a Pune. He was 78.
About Sayeeduddin Dagar
Ustad Sayeeduddin Dagar was born on April 29, 1939 in Alwar, Rajasthan. He was member of the illustrious Dagar family of musicians and was the youngest of the famous seven 'Dagar Bandhus (Brothers)', all exponents of the ancient, complex and elaborate Dhrupad tradition.
He had dedicated his life to keeping the Dhrupad tradition alive. He had performed at some of the most prestigious venues and festivals in India and abroad, including the Tansen Savai Gandharva, Samaroh, Dhrupad Samaroh, Dagar Saptak, Dhrupad Mela, Dhamar Samaroh etc.
He also travelled abroad extensively and enthralled audiences with his Dhrupad performances. He was also President of Dhrupad Society Jaipur and Pune. He also had conducted workshops and interactive lecture demonstrations on Dhrupad in India and twice a year in Holland, Germany, France and Belgium.
About Dhrupad
Dhrupad is a genre in Hindustani classical music. It is one of oldest forms of compositions in classical Indian music. Dhrupad is a Sanskrit name, derived from words dhruva (permanent) and pad (verse) and in combination it means "pillar".
The roots of Dhrupad are ancient and it is mentioned in Natyashastra (200 BCE – 200 CE). It is also described in other ancient and medieval Sanskrit texts, such as Bhagavata Purana (~800–1000 CE).
The nature of Dhrupad music is spiritual and does not seek to entertain, but to induce feelings of peace and spirituality in the listener. It is primarily a form of worship, in which offerings are made to the divine through sound or Nada.
Dhrupad was initially sung only in the temples, the singer facing the Lord. From this early chanting, it evolved into a sophisticated classical form of music. One significant characteristic of Dhrupad is the emphasis on maintaining purity of the Raga.
Month: Current Affairs - August, 2017
Category: Awards, Persons & Places in News
Topics: Art and Culture • Dhrupad • Hindustani classical music • Obituary • Persons in News • Sayeeduddin Dagar
Latest E-Books