Deloitte India Risk Survey 2018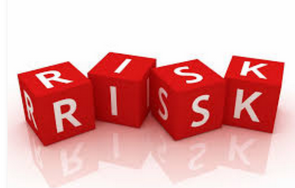 Deloitte is a multinational professional services network and one of the "Big Four" accounting organizations.
About the Survey:
Deloitte India Risk Advisory surveyed more than 100 stakeholders covering board level executives, CEOs, CFOs, CRO, Business Leaders, and Heads of Internal Audit.
The survey aims to get a reasonable understanding of the risk culture in the Indian organisations.
The survey gathers responses from organisations belonging to a diverse set of industries that covered both private companies and public companies.
The industrial segments survey included (35%), Life Sciences & Healthcare (8%), Financial Services (16%), Government and Public Services (7%), Energy & Resources (5%) and Technology, Media & Telecom (29%).
The survey reflects the unanimity in identifying cyber security, technology disruptions and regulatory risks as the top three risks – both in present times and in a time span of three years from now.
The survey determines the ability of the organisations in risk management based on Involvement of the Board of Directors and senior management, Availability of skilled risk management professionals, Adequate budget and resources, Ability of the business teams to interpret data for actionable insights.
Findings of the Survey:
The top three risks for Indian corporates in the next three years pertain to cybersecurity, technology disruptions and regulatory risks.
There exists a divide on the viewpoint of risk management amongst Indian organisations. 44 percent of businesses harness risks to find future opportunities and drive returns, while 36 percent use risk management with an aim to drive compliance and prevent losses.
Regulatory risk with 44 percent still leads amongst the top three risk areas in India, followed by cybersecurity risk at 31 percent and technology disruption risk at 25 percent.
The survey shows that there would be an expected shift in the trend with Cybersecurity taking the lead with 36 percent among the top three risks for businesses, followed by technology disruption risk with 33 percent and regulatory risks at 31 percent.
The survey underlines the need for Indian organisations to shift from being risk averse to risk aware, with the power of innovation.
The report also emphasises that with the changing dynamics and the speed of business delivery, there is a growing demand for a dedicated chief risk officer (CRO) position.
Organisations must consider hiring high-skilled professionals with diverse portfolios and also upskill the existing employees to augment risk related capabilities.
Organisations also need to invest in advanced tools and technologies to better capture the data generated and churn meaningful insights from it.
Deloitte puts forward that effective risk management is as much about value creation as it is about value protection. Having an optimum risk framework and associated processes is important for developing the capability to recognize such opportunities.
Topics: Actuarial science • Auditing • Business • Chief risk officer • Deloitte • Economy • Internal audit • risk • Risk analysis • Risk Management • Security
Latest E-Books