Current Affairs – January 9, 2021 [Today's News Headlines]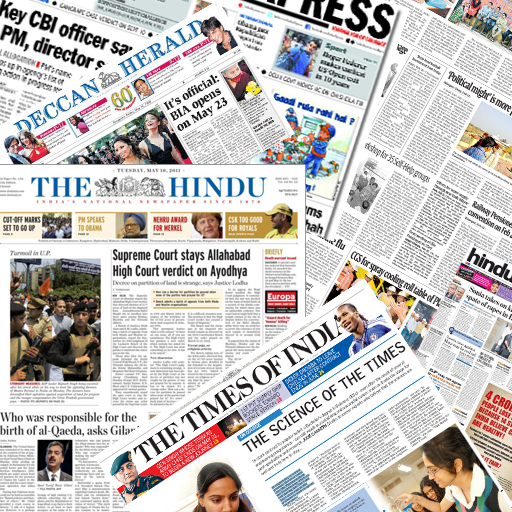 Here are Today's News Headlines by GK Today for January 9, 2021
India
Over half of Army personnel under severe stress: USI Study
The Indian Army has been losing more personnel every year in suicides, fratricides and untoward incidents than in any enemy action, terrorist activities and over half of its soldiers seem to be under severe stress presently, said a study by think tank United Service Institution of India (USI).
Subodh Kumar Jaiswal takes charge as new DG of CISF
The Central Industrial Security Force (CISF) got a new chief in Subodh Kumar Jaiswal, who took over as the new Director General of the force on January 8, 2021. Prior to CISF, Jaiswal was serving as Director General of Police of Maharashtra.
Diplomatic Adviser to French President meets PM Modi in Delhi
Diplomatic Adviser to the President of France Emmanuel Bonne on January 8, 2021 called on Prime Minister Narendra Modi in New Delhi discussed wide-ranging bilateral and global issues. The Prime Minister expressed satisfaction on the progress both countries have made on key aspects of the India-France Strategic Partnership, including counter-terrorism, cyber-security, defence and strategic cooperation.
SC asks Centre to arm forest officers in fight against poachers
The Supreme Court on January 8, 2021 urged the government to arm forest officers and provide them with bullet-proof vests and vehicles when told that India recorded the "greatest number of mortal fatalities" among forest officials in the world. Advocate Shyam Divan said India accounted for 30% of fatalities among forest rangers in the world.
NIXI offers free domain name in local Indian languages
The National Internet Exchange of India (NIXI) announced that it will offer a free Internationalized Domain Name (IDN) in any of the preferred 22 official Indian language along with every IN domain booked by the registrant. Applicant will also get a free email in local language. This offer has been created to stimulate the adoption of भारत IDN domain name and proliferation of local language content. This offer is valid for new .in users who register up to 31st of January. This offer is also extended to those existing in users who renew their domain in the month of January 2021.
GoI launches digital calendar and diary for 2021, instead of printing them
The Ministry of Information and Broadcasting on January 8, 2021 launched Government of India's digital calendar and diary for 2021, instead of printing them. Union Minister Prakash Javadekar unveiled the Android and iOS mobile applications of the calendar and diary in an event held at New Delhi. Launched in Hindi and English, the 'GoI Calendar' app is free and accessible to all and will be soon made available in 11 other regional languages.
26th Kolkata International Film Festival inaugurated
West Bengal Chief Minister Mamata Banerjee on January 8, 2021 virtually inaugurated the 26th Kolkata International Film Festival (KIFF) that will conclude on January 13 and allowed full occupancy of cinema halls in the state with adherence to COVID safety protocols.
Tamil Nadu withdraws order permitting 100% occupancy in cinema halls
The Tamil Nadu government has revoked its earlier order permitting 100% occupancy in cinema halls and theatres. Only 50 per cent occupancy will be permitted as per the new order. However, the State allowed additional shows.
Israel appoints Joyshree Das Verma Honorary Consul in Northeast India
The Embassy of Israel in India has appointed Joyshree Das Verma as Honorary Consul in the North East with jurisdiction over the States of Assam, Arunachal Pradesh, Nagaland, Manipur, Mizoram, Meghalaya, Tripura and Sikkim. She will be based in Assam. The appointment was announced by Ambassador of Israel in India Ron Malka.
Netaji Subhas Chandra Bose's niece Chitra Ghosh dies
Netaji Subhas Chandra Bose's niece and eminent academician Chitra Ghosh died at the age of 90 on January 8, 2021. She was the former head of the political science department at Lady Brabourne College in Kolkata.
Economy & Corporate
Online sale of expensive items through Canteen Stores Department enabled
Defence Minister Rajnath Singh launched a portal on January 8, 2021 for the online sale of expensive items, including washing machines, microwave ovens, refrigerators, air-conditioners, television sets and laptops, through the (Canteen Stores Department) canteens. The armed forces personnel and the ex-servicemen use the CSD canteens.
WTO members praise India's GST, ease of doing business, other structural reforms
Members of the World Trade Organization on January 8, 2021 appreciated India's goods and services tax, reforms on taxation, trade facilitation and improving the ease of doing business, and liberalised regimes for FDI and intellectual property rights at the final session of its Trade Policy Review (TPR). The TPR is an important mechanism under the WTO's monitoring function in which member countries' trade and related policies are examined with an aim to contribute towards improved adherence to WTO rules, while providing feedback to the member under review.
India urges WTO to resolve issue of public stock holding for food security purposes
India on January 8, 2021 urged the members of the World Trade Organization (WTO) to work on finding a permanent solution to the issue of public stock holding for food security purposes. Commerce Secretary Anup Wadhawan said the ongoing COVID-19 pandemic has again brought to the fore the importance of food and livelihood security. Under WTO norms, a country's food subsidy bill should not breach the limit of 10% of the value of production based on the reference price of 1986-88. Apprehending that the full implementation of food security programme may result in breach of WTO cap, India has been seeking amendments in the formula to calculate food subsidy cap.
World
India to chair 3 key subsidiary bodies of UN Security Council
Permanent Representative of India at United Nations Security Council, TS Tirumurti on January 8, 2021 informed that India will chair 3 key subsidiary bodies of UN Security Council. The three committees are Taliban Sanctions Committee, Counter-Terrorism Committee (for 2022) and Libya Sanctions Committee.
India asks China to allow crew change for stranded sailors
India's Ambassador to China Vikram Misri has raised with China the issue of stranded Indian sailors in two ships off Chinese ports, asking the authorities to allow an early approval for a crew change. Two ships, MV Jag Anand and MV Anastasia, are among several carrying Australian coal that have been unable to offload their cargo after China banned coal imports from Australia. There are 23 Indian sailors on the bulk carrier MV Jag Anand since June and 16 others on MV Anastasia since September.
Pakistan: 26/11 Mumbai attacks mastermind Zaki-ur-Rehman Lakhvi jailed
Mumbai attack (26 November 2008) mastermind and Lashkar-e-Taiba operations commander Zaki-ur-Rehman Lakhvi was sentenced to 15 years of imprisonment by a Pakistani anti-terrorism court in Lahore in a terror financing case on January 8, 2021.
Month: Current Affairs - January, 2021
Category: Today's News Headlines
Topics: Current Affairs: News Headlines • Headlines • Latest News Headlines • News Headlines • Top Headlines
Latest E-Books