BHEL bags order from NTPC for flue gas desulphurisation system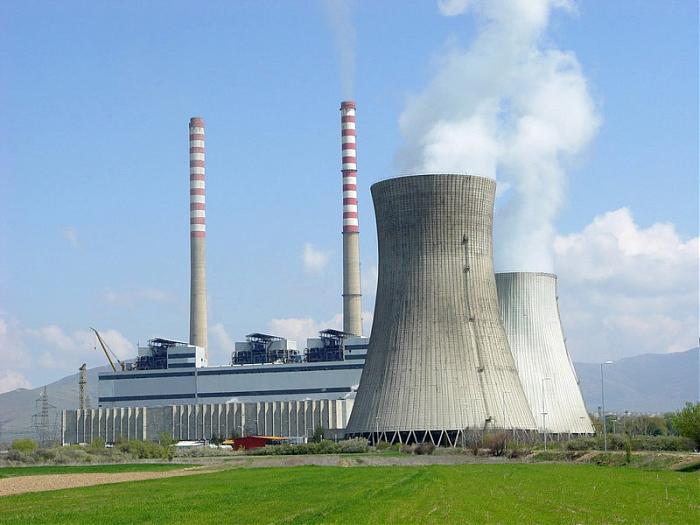 The state owned Bharat Heavy Electricals Limited (BHEL) has bagged major order worth Rs. 560 crore from the National Thermal Power Corporation (NTPC) for setting up flue gas desulphurisation (FGD) system at National Capital Power Station (capacity 2×490 MW) at Dadri in Uttar Pradesh.
Key Facts
The order involves installation of an indigenously developed FGD system in NTPC power station. The system is aimed at controlling various harmful emissions, as per stringent emission norms declared by the Union Ministry for Environment and Forests and Climate Change (MoEFCC).
It will be the 13th order for desulphurization unit being executed by BHEL as part of Make in India programme and Intended Nationally Determined Contributions scheme to reduce carbon footprint.
Flu-Gas Desulfurization (FGD)
FGD is a set of technologies used to remove sulphur-dioxide (SO2) from exhaust flue gases of fossil-fuel power plants, as well as from the emissions of other SOx emitting processes. Common methods used in it are wet scrubbing method, Wet and Dry lime scrubbing method, Spray-dry scrubbing method, SNOX method, Dry sorbent injection method, etc.
For a typical coal-fired power station, FGD system may remove 90% or more of the SO2 in the flue gases. SO2 emissions are a primary contributor to acid rain and have been regulated by every industrialized nation in the world.
Flue Gases
Flue Gases is mixture of gases produced by combustion of fuel and other materials in power stations and various industrial plants and released via flu (ducts) in atmosphere. It largely contains oxides of nitrogen derived from combustion of air, sulphur oxides, carbon dioxide, carbon monoxide, water vapour, excess oxygen, particulate matter like soot.
Month: Current Affairs - February, 2018
Topics: Environment • Flue Gas Desulphurisation system • Flue Gases • Pollution • Power Plants
Latest E-Books