Pollution: Current Affairs, GK & News - 2020-2021
CSIRO: 14 million tonnes of microplastics on sea floor
Published: October 7, 2020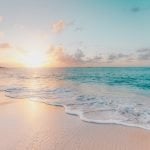 The Commonwealth Scientific and Industrial Research Organisation (CSIRO), an Australian government agency has recently found that the world sea floor is littered with more than 14 million tonnes of microplastics. These microplastics have entered the floor Through The breakdown of masses of rubbish entering the oceans annually. Key findings The Australian National Science agency has ..
Month: Current Affairs - October, 2020
Category: Environment Current Affairs
Topics: Microplastics • ocean currents • Ocean pollution • Plastic Waste • Pollution • sea waste • Water pollution
Andhra Environment Management Corporation launched
Published: June 6, 2020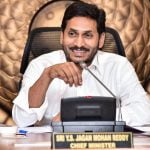 The Andhra Environment Management Corporation has been launched with the aim of collection, segregation and scientific disposal off industrial waste to mark the World Environment Day on June 5. With industrial waste emerging as a potent form of environmental pollution, the state government has pledged that the new corporation will ensure that industries follow all ..
Topics: Andhra Environment Management Corporation • Andhra Pradesh • Pollution • World Environment Day
GoI plans to reduce dependency for drug intermediates and APIs
Published: April 27, 2020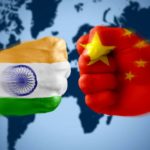 The Indian Institute of Chemical Technology (IICT) has collaborated with LAXAI Life Sciences to produce Active Pharmaceutical Ingredients inside India. This will help to reduce dependence of pharmaceutical sector on Chinese imports. Active Pharmaceutical Ingredients The Active Pharmaceutical Ingredients are also known as bulk drugs. They are the main part of the drugs that produce ..
Month: Current Affairs - April, 2020
Category: India Nation & States Current Affairs
Topics: Apis • CDSCO • Committee • Environment Protection • environmental pollution • India China • Lok Sabha • Pollution
NASA: Air Pollution in India at 20 year low
Published: April 23, 2020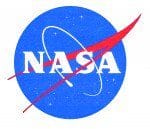 On April 22, 2020, NASA (National Aeronautics and Space Administration) announced that Air Pollution in India has reached 20 year low. Highlights According to the data published by NASA, the Aerosol Optical Depth in 2020 has been the least as compared to the average of 2016 to 2019. Aerosol Optical Depth is absorption of light ..
Month: Current Affairs - April, 2020
Category: Environment Current Affairs
Topics: Aerosols • Air pollution • Excess Aerosols • NASA • particulate matter • Particulate Matter emissions • Pollution
INST uses Fish Gills to develop low cost electro-catalysts
Published: April 20, 2020
The Institute of Nano Science and Technology operating under Department of Science and Technology has launched an environment friendly catalyst for rechargeable metal battery. Highlights The Catalyst used is made of fish gills. It is low cost and can be used in energy conversion devices. The catalyst invented will overcome the bottlenecks in storage technologies ..
Month: Current Affairs - April, 2020
Category: Science & Technology Current Affairs
Topics: Biofuel • Department of Science and Technology (DST) • Fuel Cells • Nanotechnology • Pollution • Storage Batteries
Advertisement