August 20: World Mosquito Day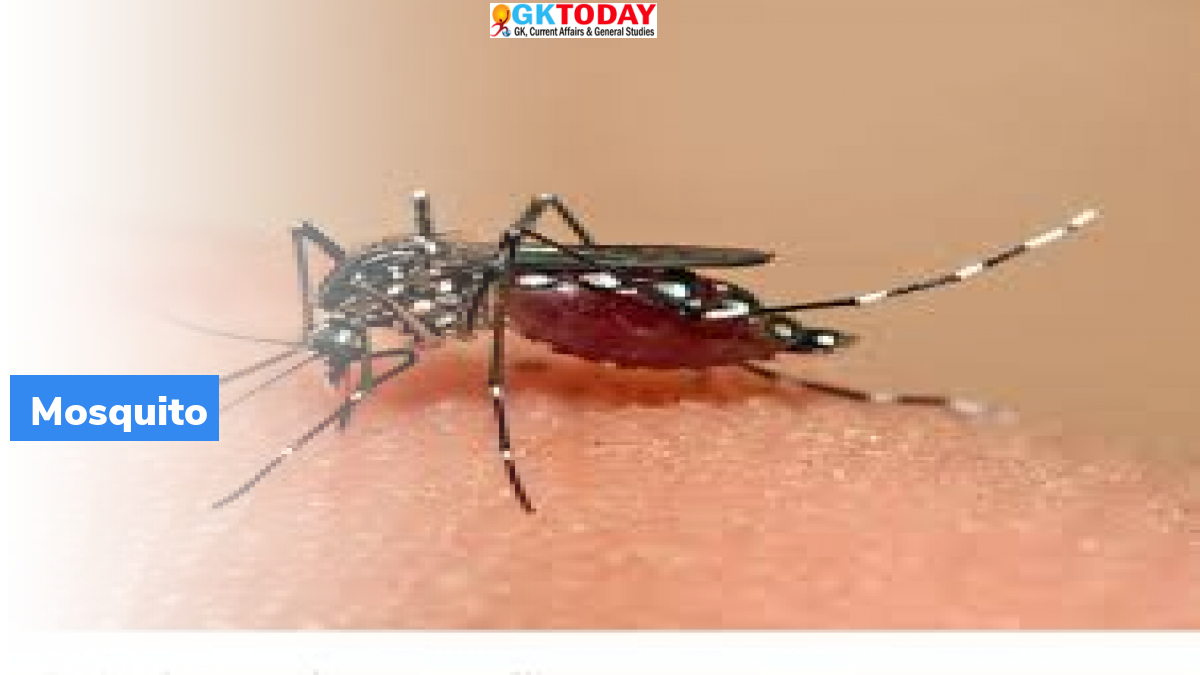 World Mosquito Day 2021 was observed on August 20, to raise awareness and alertness regarding the diseases caused by mosquitoes.  The day also remembers Sir Ronald Ross who discovered a link between female mosquitoes and malaria.
Concerns regarding Mosquitoes
Despite their very small or tiny in size, mosquitoes are the only predator in history who have lived through centuries. It has caused death through vector-borne diseases such as malaria.
Because of their dangerous illness and disease, mosquitoes are considered as world's deadliest species. It led to the killing of around 7 lakh people every year.
As per the survey of world's deadliest animals, mosquitoes acquired the top position.
Theme of World Mosquito Day 2021
In the year 2021, World Mosquito Day was observed under the theme "Reaching the zero-malaria target".
Background of World Mosquito Day
The day is celebrated to remember Sir Ronald Ross for his discovery on Malaria. In the year 1897, British doctor Sir Ronald Ross had discovered that female mosquitoes called Anopheles mosquitoes are the ones who transmit malaria parasites among humans. He found that, female Anopheles mosquitoes are responsible for spreading the malarial parasite. It can also lead to killing an individual. This discovery was made on August 20. Thus, the Mosquito Day is observed on August 20 since 1930s.
Significance of the Day
This day is significant because it highlights and focus on efforts made by healthcare officials, NGOs, and others who have contributed towards fighting against the illness caused by malaria. The day also raise awareness among people regarding the diseases caused by mosquitoes.
Month: Current Affairs - August, 2021
Category: Important Days & Events Current Affairs
Topics: Anopheles mosquitoes • female Anopheles • Female Anopheles mosquitoes • Malaria • Sir Ronald Ross • Taxonomy of Anopheles • World Mosquito Day • World Mosquito Programme
Latest E-Books