Advanced Forensic DNA Analysis Lab in CFSL, Chandigarh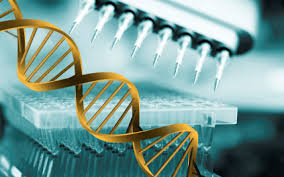 The Minister of State for Home Affairs, Nityanand Rai inaugurated the Advanced Forensic DNA Analysis Lab in the Central Forensic Science Laboratory (CFSL) of Chandigarh on Monday, 23 December 2019.  The new advanced lab is being set up at a cost of Rs 99.76 crores under the Nirbhaya Fund Scheme and will provide the state-of-art facility for Mitochondrial DNA unit, Human Identification Unit, Paternity Unit, and Sexual Assault & Homicide Unit.  The Directorate of Forensic Science Services (DFSS) has ensured that the lab is equipped with all modern tools and DNA profiling equipment. The new lab has a capacity for examining 2000 cases every year.
DNA Analysis is the most important and critical for the completion of any criminal investigation with respect to both the timeline and the efficiency of the case. In modern criminal investigations such as identification of the victim, identification of suspects in murder and rape cases, organ transplantation and immigration cases, etc, the Forensic DNA Profiling has become one of the most important and valuable tools.
DFSS works under the Ministry of Home Affairs has set up seven Central Forensic Science Laboratories in New Delhi, Bhopal, Guwahati, Chandigarh, Hyderabad, Kolkata and in Pune.
Topics: Bhopal • Central Forensic Science Laboratory (CFSL) • Chandigarh • Guwahati • Hyderabad • Kolkata • Minister of State for Home Affairs • Ministry of Home Affairs • New Delhi • Nityanand Rai • Pune
Latest E-Books