5 years of UDAN Scheme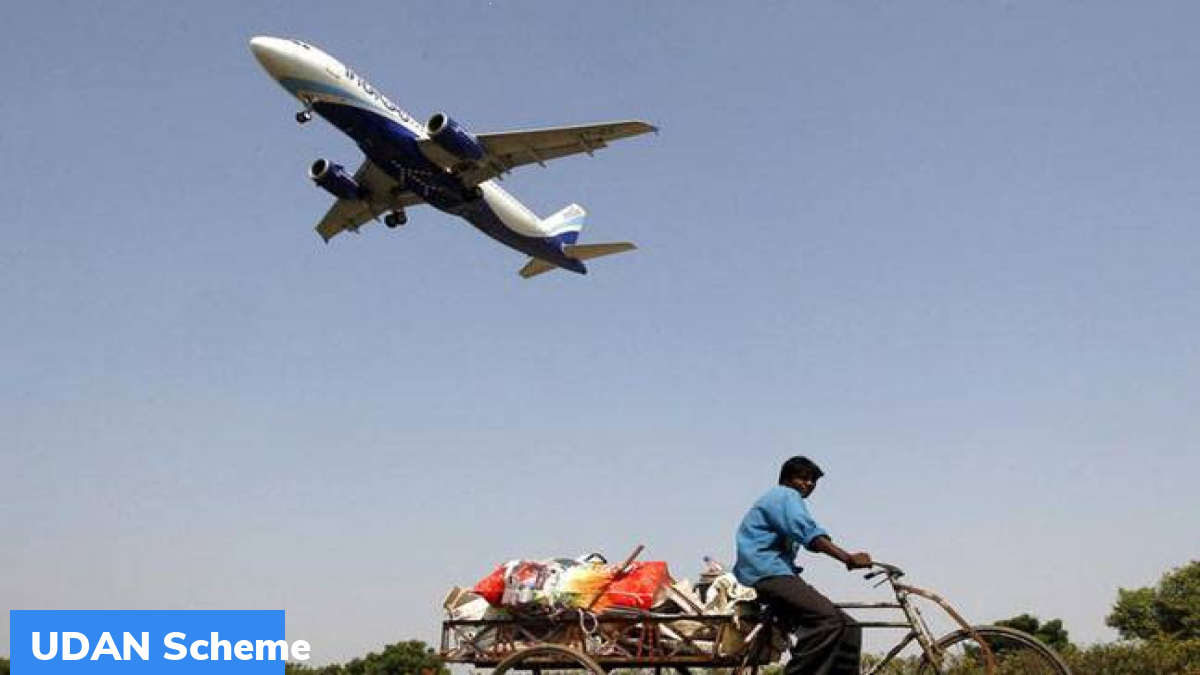 Regional Connectivity Scheme of Ministry of Civil Aviation, UDAN (Ude Desh ka Aam Nagrik) has successfully completed 5 years. This scheme was initiated in 2016. Prime Minister Narendra Modi launched first flight under UDAN on April 27, 2017. The scheme aims to connect small and medium cities with big cities through air service. In the five years, scheme has benefited more than 1 crore passengers till August 4, 2022.
In 2014, there were just 74 operational airports in India. The number has now increased to 141 by now.
68 underserved or unserved destinations, including 58 Airports, 8 Heliports and 2 Water Aerodromes have been connected under UDAN Scheme, as of now.
This scheme has provided air connectivity to over 29 States/UTs by initiating 425 new routes.
In next four years, government is expecting to add more of 40 crore travellers in India.
Another 220 destinations including airports, heliports or water aerodromes under UDAN are likely to compete by 2026. 1,000 new routes will be added to provide air connectivity to unconnected destinations.
As of now, 954 routes have already been provided to connect 156 airports under UDAN.
Ude Desh Ka Aam Naagrik (UDAN):
Ministry of Civil Aviation had launched the "UDAN Scheme" in 201, with the objective of developing regional aviation market. It also seeks to provide economically viable, affordable and profitable air travel to common man across regional routes. It aims to connect un-served and underserved airports of India by reviving existing air-strips and airports. It will be operational 10 years. It has been implemented in five phases till date:
UDAN 1.0: 36 new airports were made operational. 128 flight routes to 70 airports were awarded to 5 airlines companies.
UDAN 2.0: It connected helipads for the first time. In 2018, 73 underserved and unserved airports were announced.
UDAN 3.0: It included tourism routes, seaplanes to connect Water Aerodromes and brought routes in North-East region under UDAN.
UDAN 4.0: In 2020, 78 new routes were approved. In this phase, Kavaratti, Agatti, and Minicoy islands of Lakshadweep will also be connected by the new routes.
UDAN 4.1: Its focus is on connecting smaller airports, special helicopter and seaplane routes under UDAN. New routes have also been proposed under Sagarmala Seaplane services.
Month: Current Affairs - August, 2022
Category: Government Schemes Current Affairs
Topics: Krishi Udan scheme • Regional Connectivity Scheme (RCS) • UDAN 1.0 • UDAN 2.0 • UDAN 3.0 • UDAN 4.0 • UDAN 4.1 • UDAN Scheme
Latest E-Books