SC on Short Tenures of CECs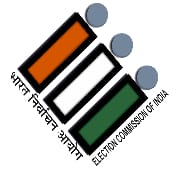 The Supreme Court of India recently called out the Central Government for the short tenure of the Chief Election Commissioners. The five-judge constitution bench was hearing a plea on insulating the office of chief election commissioner and election commissioners from political and executive interference.
What did the Supreme Court say?
The apex court held that the tenures of the CEC have come down from the over 8 years in the 1950s to a mere few hundred days after 2004.
Between the years 1950 and 1996, only 10 CECs were appointed. However, in the last 26 years after Seshan (the last person to get a tenure of six years), 15 CECs have been appointed.
According to the law, the CECs have a fixed tenure of 6 years or up the age of 65 years, whichever comes first.
All governments at the Central level since 2004 chose and made appointments of the CECs in such a way that no one gets the maximum tenure of 6 years.
Due to the reduced tenure, the independence of the poll panel is being jeopardized and the Chief Election Commissioner is unable to implement his vision and bring about electoral reforms.
The apex court also pointed out that the process of selection and appointment of poll panels in countries like Pakistan, Bangladesh and Nepal are transparent because of the presence of strong laws.
It held that Article 324 of the Indian Constitution, which deals with the appointment of election commissioners, does not provide procedures for appointments in the poll panel. However, it envisaged the enactment of a law by the Indian Parliament for this purpose. Such a law has not been passed for over 72 years.
While the present mechanism allows exploitation of the poll panel by the Central Government, the Supreme Court cannot deem it to be unconstitutional since there are no provisions in the Indian Constitution on this issue.
Tags: article 324 • Chief Election Commissioner (CEC) of India • Chief Election Commissioner of India • Election Commission • Election Commission of India (ECI)
Month: Current Affairs – November, 2022
Category: Legal & Constitution Current Affairs