Navaratnalu Pedalandariki Illu Programme: 25 lakh poor to get houses in AP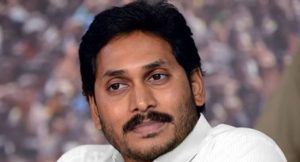 On March 31, 2020, the Government of Andhra Pradesh modified the guidelines of Navatatnalu-Pedalandariki Illu programme. The scheme is called "Houses for all the poor". The guidelines were changed based on the directions of the High Court.
Highlights
Under the scheme, house sites are to be allotted to the poor at Re 1 to the poor with white ration cards. The State Government is to collect Rs 20 from the people (Rs 10 for stamp paper charges and Rs 10 for lamination charges).
The Beneficiaries shall use these sited to construct houses.
Other Rules
The beneficiaries have to compulsorily construct houses only. They cannot sell the sites. However, they can sell the houses after occupying them for a minimum of five years.
The site was to be distributed on Ugadi. However, it was postponed due to the threat of COVID-19 and local body elections.
The "Navartnalu" is a flagship scheme of the Andhra Pradesh Government. There are nine (Navaratna) welfare schemes.
YSR Rythu Bharosa
Under the scheme, the AP government is to offer Rs 50,000 financial assistance to farmers. From the second year of the scheme, every family will receive Rs 12,500. Apart from this under this scheme, the AP government will also offer free bore wells and 0% interest loans.
Fee Reimbursement
Under this scheme, Rs 20,000 allowance is to be provided to every student as fee reimbursement
Arogyasri
The scheme is applicable to all the medical treatments above Rs 1000. The State Government under the scheme would bear all the medical expenses.
Jalayagnam
The Government would take up completion of Polavaram project, thereby helping the farmers greatly in irrigation projects
Ban on Alcohol
Amma Vodi
Under the scheme Rs 15,000 was provided as assistance funds to all the mothers of school going children. The only condition was that the mothers should belong to Below Poverty Line.
Asara
The scheme issued 0% interest loans to backward communities, women, SC, ST of age above 45 years.
Pensionla Pempu
Senior citizens to receive Rs 2000 and the physically challenged were to receive Rs 3,000.
Month: Current Affairs - April, 2020