MSRDC Raises Funds for Samruddhi Corridor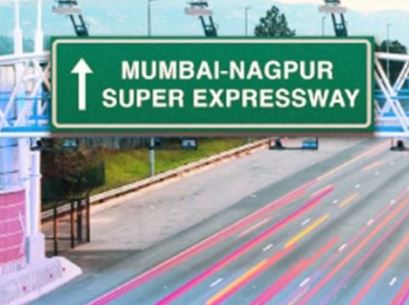 The Maharashtra State Road Development Corporation (MSRDC) has raised around Rs 28,000 crore in loan from various financial institutions.
About Samruddhi Corridor
Samruddi Corridor is the name given to the Nagpur-Mumbai Super Communication Express Way.
The corridor connects the state capital Mumbai with its 'second capital' Nagpur.
This six-lane expressway of 800 km passes through 10 districts and provides fast track connectivity to another 14 through with six-lane connecting ways.
The expressway is expected to cut down the east-west travel time in the state to almost half, the connectivity to port is expected to change the agri-business dynamics of the state.
The six-lane expressway would be 120 meters wide and would allow vehicles to ply at a speed of 150 kmph.
The corridor which passes through 392 villages of 26 taluka in 10 districts will also connect 14 districts indirectly to Mumbai through 20 agri-prosperity centres.
About 20 Krishi Samruddhi Kendras would be developed along the corridor.
The corridor also provides connectivity to the Western Corridor and the Golden Quadrilateral.
The project is being implemented by the SPV: Nagpur-Mumbai Super Communication Express Way Limited.
Key Lenders for the Project
State Bank of India (Rs 8,000 crore),
Canara Bank (Rs 4,000 crore),
LIC (Rs 4,000 crore),
HUDCO (Rs 2,550 crore),
Bank of India (Rs 1,700 crore),
Union Bank of India (Rs 1,700 crore),
Bank of Baroda (Rs 1,500 crore),
Andhra Bank (Rs 1,500 crore),
IIFCL (Rs1,300 crore),
Indian Bank (Rs 750 crore), and
others (Bank of Maharashtra, Syndicate Bank and Oriental Bank of Commerce) Rs 1,000 crore.
Through MSRDC the state government is making an investment of Rs 27,477 crore.