MoEF recommends 'in-principle' approval for Uranium exploration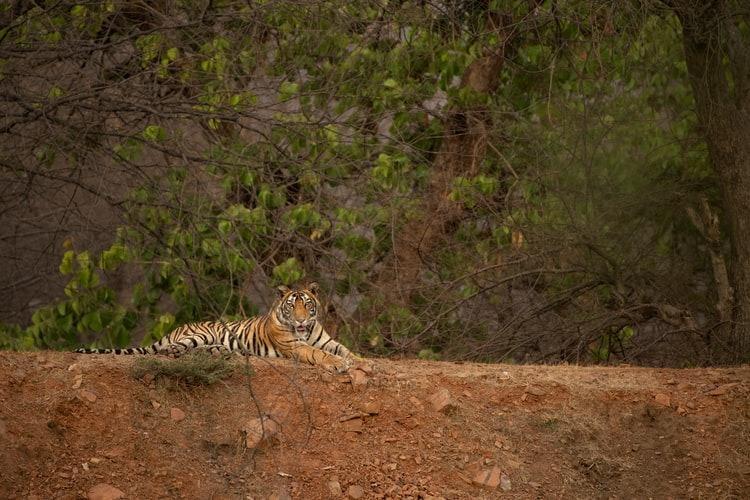 A Union Ministry of Forest, Environment and Climate Change (MoEFCC) panel has recommended for 'in-principle' permission for survey and exploration of Uranium in Amrabad Tiger Reserve in Telangana. Forest Advisory Committee (FAC) under MoEFCC made recommendation at its meeting on 22 May 2019.
Background
The Atomic Minerals Directorate for Exploration and Research (AMD) had earlier sought permission from Environment Ministry to carry out survey and drilling of boreholes around for exploration of uranium in Amrabad and Udimalla (Mahaboobnagar district) region upto 76 km besides 7 km in the adjoining Nagarjunasagar Tiger Reserve in Andhra Pradesh, for use in nuclear power generation.
Initially FAC under Environment Ministry observed that there are certain deficiencies in proposal. However, considering the fact that proposal to establish Uranium deposits is of critical importance from national perspective, thus it recommended for in-principle approval to the Atomic body subject to submission of all required document/information in due format.
Atomic Minerals Directorate for Exploration and Research (AMD) Proposals
In its proposal AMD indicated that review of all areas of ongoing investigations and their assessment indicates that northern part of Cuddapah basin (second largest Proterozoic sedimentary basin in India) is the most promising and potential area in India for locating high grade, large tonnage uranium deposits.
The proposed forest land is one of the prime target for exploration of unconformity related U-deposits in the country.
Although in India, uranium deposit discovered till now was either of low grade or of low tonnage or of both low grade and low tonnage but keeping in view huge amount of electricity to be produced by nuclear route, economically feasible high grade deposits are to be found out expeditiously.
Criticism
Field Director, Project Tiger, after inspection of Amrabad region, confirmed presence of tigers in area based on pug marks and cattle kills, along with evidence of fauna like spotted deer, panther, sloth bear, wild boar, wild dog and sambar.
As per the report there are no existing roads in 3,800 hectares sought for exploration thus would make it difficult to transport drilling machinery.
Near Udumilla also, there was evidence of occasional visit by tigers at Nallavagu locality. Similar issues of transportation and tree felling will prevail at this location too. Noting that AMD proposes to dig a total of 4,000 bores, report noted that environmental impact of mining includes erosion, sink holes formation, biodiversity loss and contamination of soil, groundwater and surface water and which could affect wildlife.
Way Ahead
Currently FAC has given only "in principle" permission to AMD while "full and necessary permissions" are required for the department to allow exploration activities in Tiger Reserve. As per FAC after receipt of in-principle approval, the complete proposal may be soon placed before the Competent Authority for approval.
Month: Current Affairs - July, 2019