Mind the Gender Gap Report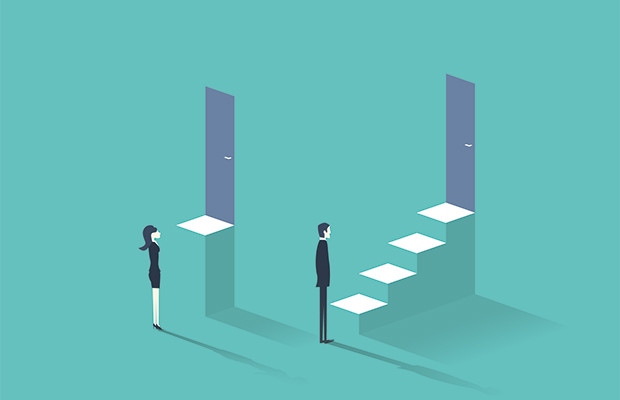 The report titled "Mind the Gender Gap" was released recently by the CFA Institute. It is created based on the data from BRSR (Business Responsibility and Sustainability Report) disclosures. The BRSR framework was released in 2021 by SEBI as a set of sustainability disclosure mechanisms for private companies. This replaced the previous Business Responsibility Report requirement. The disclosures under this framework are voluntary for FY22 and mandatory for the top 1,000 companies from FY23.
Key Findings of the report
According to the Mind the Gender Gap report, women's participation rate in finance and related sectors are low in India. Only 21.7 per cent of women are employed in financial services companies and only 15.9 per cent are employed in key managerial positions.
The ratio of women to men was 0.97. It drops down to 0.52 for key management personnel and around 0.64 for directors. This means there are 0.97 women for 1 man, 0.52 women in management personnel for 1 man and so on. 69% had no women working in their companies. More women left their jobs during COVID due to child care and elderly care
How was the report prepared?
The Indian companies were asked to submit answers about different topics such as workforce composition, attrition, pay, and several other factors. Disclosures made by 134 companies were analysed. This included 26 financial service companies.
Report on Sexual harassment in the workplace
Most working women face sexual harassment but do not report it. Out of the 122 companies, 71 reported no sexual harassment issues. the main challenge in the issue is to make the victim speak about it. Despite awareness campaigns and talks, the reporting couldn't be increased in this issue.
Recommendations
Companies should adopt more disclosures, especially those related to median remuneration. There is an urgent need to increase the diversity among senior management. There is a need for career progression. Also, gender diversity in development pipelines and career progression should be increased.
Tags: Gender gap • SEBI
Month: Current Affairs - March, 2023
Category: Reports & Indexes Current Affairs
Latest E-Books