Machilipatnam Port Project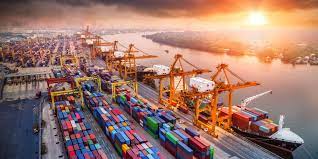 The formal launch of the Machilipatnam port works by Andhra Pradesh Chief Minister YS Jagan Mohan Reddy marks a significant milestone in the state's infrastructure development. With an estimated cost of ₹5,156 crore, this ambitious project aims to transform Machilipatnam into a thriving port city, fostering economic growth and connectivity.
Scheduled Completion and Cargo Capacity
The construction of the Machilipatnam port is expected to be completed within a span of two years. Once operational, the port will have an initial cargo capacity of 35 million tonnes, paving the way for efficient trade and logistics activities. However, this capacity is set to expand significantly as cargo traffic grows, with plans to increase it to a remarkable 116 million tonnes. This augmentation demonstrates the port's potential to handle increased trade volumes and contribute to the region's economic prosperity.
Enhancing Connectivity
The Machilipatnam port will enjoy excellent connectivity through multiple modes of transportation. It will be connected to the National Highway 216, facilitating seamless movement of goods to and from the port. Additionally, the Gudivada-Machilipatnam railway line will establish a vital rail link, ensuring efficient transportation of cargo and enhancing the overall accessibility of the port. These connectivity initiatives will strengthen the region's trade network and attract business opportunities from neighboring areas.
Multi-State Utilization and Ancillary Industries
Apart from Andhra Pradesh, the Machilipatnam port will serve as a gateway for Telangana and Chattisgarh, allowing these states to leverage its potential for trade and economic growth. As these states make use of the port's facilities, the growth of ancillary industries is expected, leading to the creation of direct and indirect employment opportunities for lakhs of people. The port's positive impact on regional development extends beyond its immediate vicinity, fostering economic progress on a broader scale.
Government's Investment in Infrastructure
The Machilipatnam port is part of the government's comprehensive plan to enhance the state's infrastructure. With a total expenditure of over ₹16,000 crore, the government is not only investing in the port but also constructing four new sea ports, ten fishing harbours, six fish land centres, and six new airports. This holistic approach to infrastructure development signifies the government's commitment to fostering economic growth, improving connectivity, and creating avenues for trade and employment.
Tags: Andhra Pradesh • Government of Andhra Pradesh
Month: Current Affairs - May, 2023
Category: States Current Affairs