Indian Banks to share data to tackle Fraud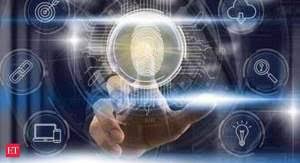 Three Indian Banks- the Bank of India, the Bank of Baroda and the Allahabad Bank- have come together to create a seamless service for the transfer of data which would then be used to tackle frauds.
What has happened?
The three banks aim to have seamless data sharing to enable them to tackle share data on frauds via a dedicated exchange.
These three banks were given the task by the Indian government to investigate the growing number of frauds in the banking system.
They were given this responsibility after the massive PSB Manthan. The PSB Mathan was organized in November 2017. It included the senior management of PSBs and other representatives from the government which discussed the need and way of reforms in the banking system.
Following this, the banks performed a comprehensive survey and submitted a report. In the report prepared by the banks, they have listed their recommendations to the department of financial services (DFS).
The recommendations include forming an exchange which will have a 74-per cent private partnership.
This exchange will be responsible for the sharing of data on a real-time basis between the banks.
What is happening currently?
Bank frauds is a major challenge encountered by the various banks of the country. Not only do they cause a massive loss of money for the banks but they also lead to the loss of trust amongst the public for the banking system.
As per the RBI's annual report, in FY19, the banking sector of India reported over 6,801 frauds which involved more than INR 71,542.93 crore.
This was an increase over the 5,916 cases involving INR 41,167.04 crore in FY18.
Most of the losses were observed in the Public Sector Banks where the value of frauds rose from INR 38,260 crore in FY18 to INR 64,509 crore in FY19.
Why does the loss take place?
The main reason for the losses taking place in the banks is the lack of coordination amongst the banks themselves which led a delay in the declaration of fraud.
As a report by the RBI, the average delay between the date of occurrence of frauds and its likely detection by the banks was 22 months.
This complicates fraud detection and mitigation.
Tags: Bank • Bank fraud • Banking in India • Crime • Financial services