India-Israel: 30th anniversary of Diplomatic Relations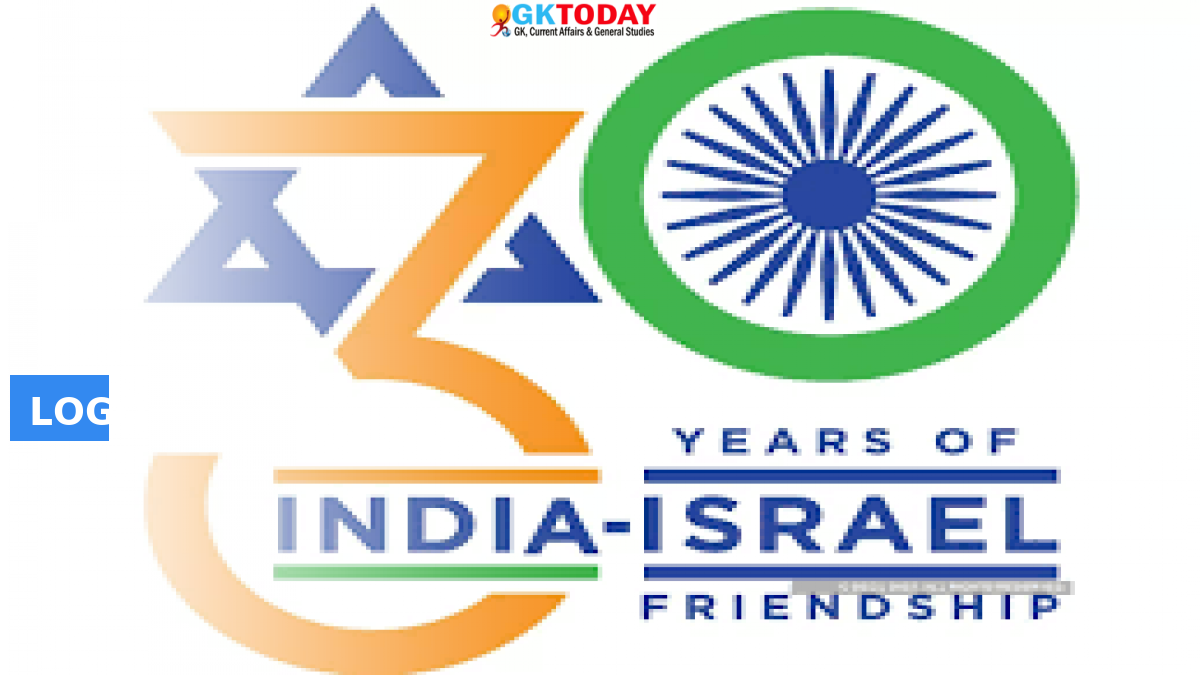 India and Israel recently launched a commemorative logo to mark the 30 years of diplomatic relations. The logo has Ashoka Chakra and Star of David. It also has the numeral 30, featuring 30th anniversary of the countries.
Key Points of India – Israel 30 years of Relations
India officially recognized Israel in 1950. However, the diplomatic ties between the countries were established only in 1992. As of 2020, India is one of the 164 countries to have diplomatic ties with Israel.
India's embassy is located in Tel Aviv and Israel's embassy is located in Delhi. The US embassy is located in Jerusalem. US recognized Jerusalem in 2017 and shifted its embassy there.
In 2000, Lal Krishna Advani became the first Indian minister to visit Israel and Jashwanth Singh was the first Indian foreign minister to visit Israel. Ariel Sharon was the first Israeli Prime Minister to visit India in 2003.
India is the largest buyer of Israeli military equipment. India is also the tenth largest trade partner of Israel. India is the second largest defence supplier of Israel. Russia is the first largest defence supplier.
Agriculture Cooperation
India and Israel started the Indo – Israeli Agricultural Cooperation Project. It focused on micro – irrigation, farming technologies and dairy. The programme created ten centres of excellence by 2014. The centres conducted training sessions to farmers.
Indo – Israel Villages of Excellence
This programme aimed to create model agricultural ecosystem. It also worked to transform the traditional farms to modern farms. It also focused on market linkages, capacity buildings and modern agriculture infrastructure.
Historical ties
Israel is one of the few countries in the world that chose not to condemn Pokhran nuclear tests of India.
Israel supplied the M – 58 mortar ammunition to India during the latter's war against Pakistan in 1965.
Defence Cooperation
India has inducted several Israeli arms and weapons into its military. The top most are Phalcom AWACS, the air borne warning and control system; Heron, Harop and Searcher drones; Spyder anti – aircraft missile system.
Month: Current Affairs - January, 2022
Category: International / World Current Affairs