India-Bangladesh MoU on Kushiyara River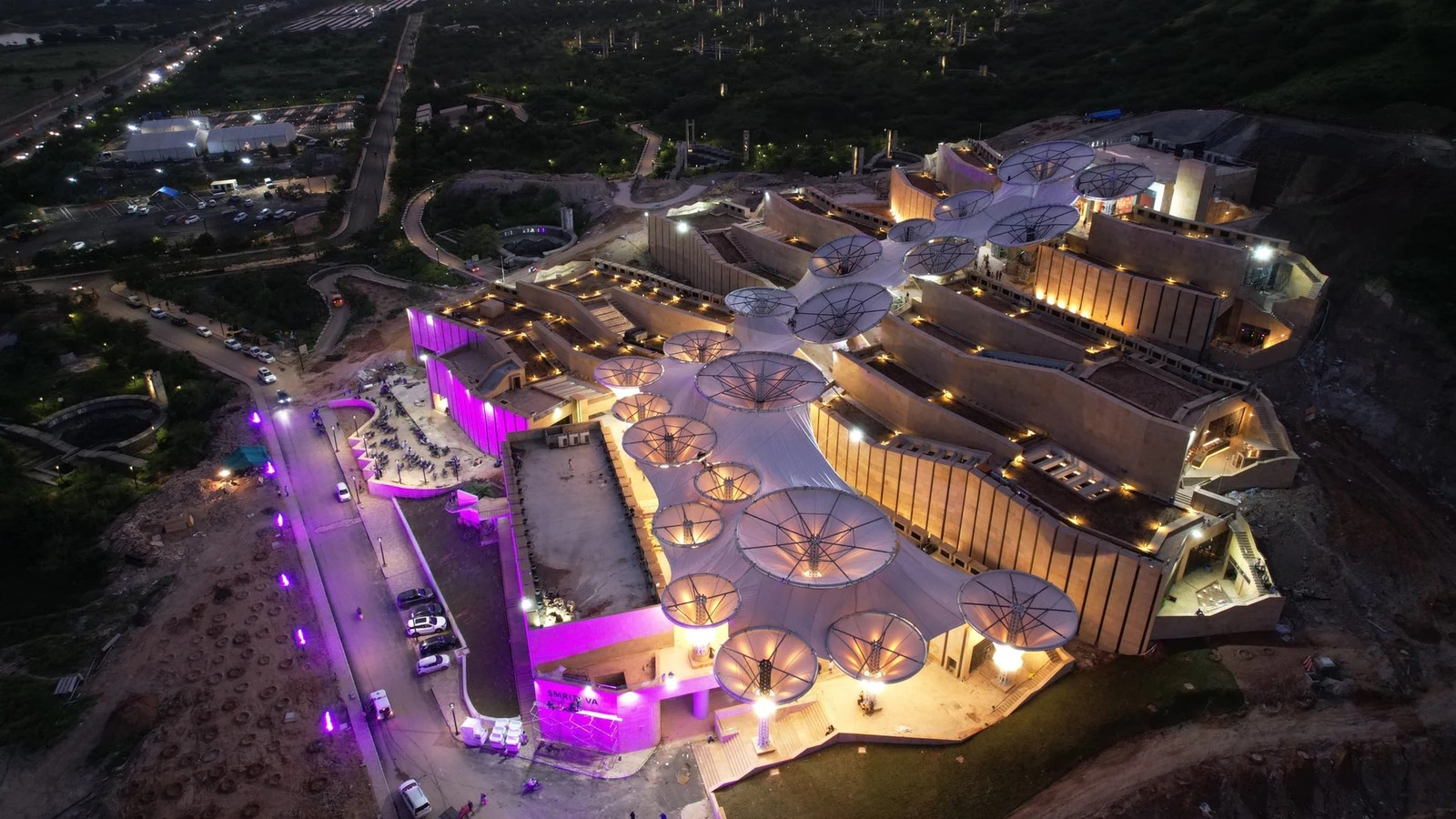 Prime Minister Narendra Modi recently inaugurated the 'Smriti Van' memorial built on the outskirts of Bhuj city in Kutch district of Gujarat in memory of the 2001 earthquake victims.
Key Points
The grand structure, which according to a Gujarat government official is the first such monument in the country, is spread over 470 acres on Bhujio Hill near Bhuj city. The memorial bears the names of those who lost their lives during the earthquake.
The state-of-the-art Smriti Van Museum is divided into seven sections based on seven themes: regeneration, rediscovery, restoration, reconstruction, improvement, revival and renewal.
The museum showcases the initiatives and success stories of Gujarat's reconstruction after the 2001 earthquake. It inspires the visitor to think and learn about different types of disasters and to be prepared for any type of disaster at any point of time.
It helps to re-experience earthquakes in this museum with the help of a simulator. The experience is designed in a 5D simulator and aims to expose the visitor to the ground reality of an event of this scale.
The museum also has a space where people can pay homage to the departed souls while remembering the ones that have been lost.
Kutch Branch Canal
During his Gujarat visit, the Prime Minister inaugurated and laid foundation stones of other projects worth about Rs 4,400 crore in Bhuj. This also includes the inauguration of the Kutch branch canal of the Sardar Sarovar Project.
The total length of this canal is about 357 km. A part of this canal was inaugurated by the Prime Minister in 2017 and the rest is yet to be inaugurated. Through this canal, it will help in providing irrigation and drinking water to Kutch in all 948 villages and 10 towns of Kutch district.
Month: Current Affairs - August, 2022
Category: States Current Affairs