Gayaji Dam: India's longest rubber dam on Falgu river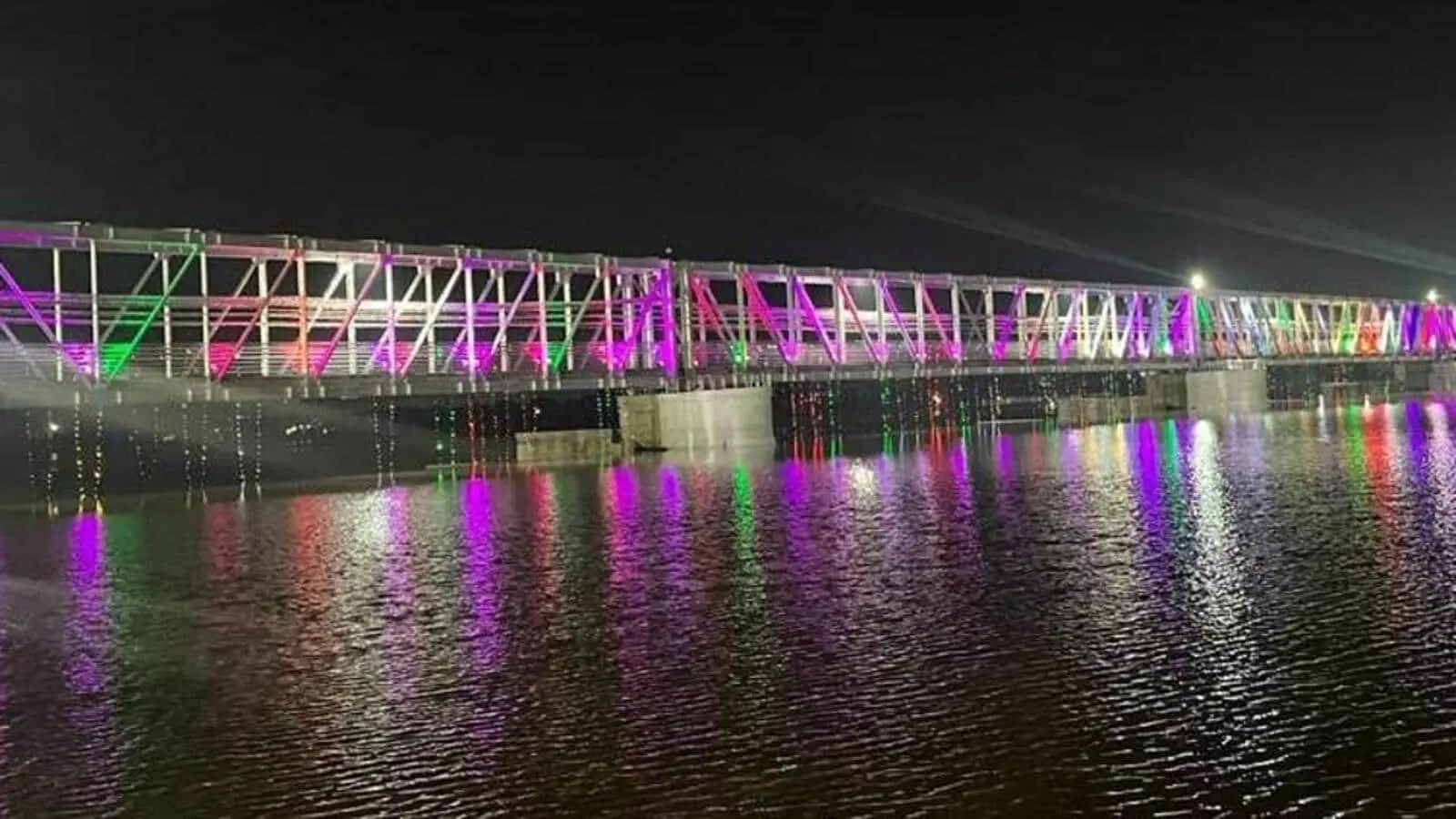 Recently, Bihar Chief Minister Nitish Kumar inaugurated the country's largest rubber dam and a steel bridge over the Falgu river near Vishnupad temple in Bihar. CM Nitish Kumar had laid its foundation stone on 22 September 2020.
Key Facts
The Gayaji Dam has been constructed by Rubina Company of Austria in collaboration with Nagarjuna Construction Company of Hyderabad on the advice of experts from IIT Roorkee.
Apart from the rubber dam, the banks along the Falgu River have also been developed and a steel bridge has been built for pilgrims to visit Sita Kund.
The rubber dam is made of 17 mm thick rubber. This dam is 400 meters wide and 3 meters high. After the construction of the dam, its water will be stored for about two and a half kilometers.
The height of Bar Dam has been kept at three meters. It will hold water up to three meters. If there is more water than this, the water from the top of the rubber dam will flow downwards i.e. in the north direction. In special circumstances, arrangements have been made to release water from the rubber dam.
It is bulletproof and experts claim that it will not deteriorate for 100 years. This rubber dam, built at a cost of about 312 crores, will keep water throughout the year in the Falgu river.
This will facilitate people to take bath, pind daan and perform tarpan. Here people not only from the country but also from abroad come to offer sacrifices to the ancestors for salvation.
Falgu River
Falgu River originates in the Palamu district of Jharkhand. This river passes through the holy city of Gaya in Bihar and has significance in Hindu and Buddhist religions. The length of the Falgu river in Bihar is about 135 km. This river starts near Gaya at the confluence of Lilajan River and Mohana River and finally joins Punpun River.
Month: Current affairs - September, 2022
Category: States Current Affairs