Field Assessment of Swachh Survekshan 2021 Launched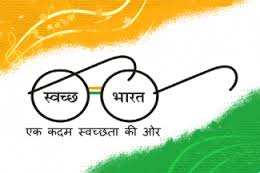 The Secretary of Ministry of Housing and Housing Affairs (MoHUA), Shri Durga Shanker Mishra, has launched the field assessment of Swachh Survekshan, 2021. It is the sixth edition of this annual cleanliness survey which is conducted by the Government of India.
Background
The Swachh Survekshan 2021 was introduced by the MoHUA in the year 2016. It was launched as a competitive framework in a bid to encourage the cities to improve their status of the urban sanitation. It also encourages the citizens to participate on a large scale. In the year 2016, when this initiative was launched, only 73 cities with million plus population were grown. But in the subsequent surveys, the number of cities increased. In 2017, 434 cities were covered; in 2018, 4203 cities were covered; in 2019, 4237 cities were covered while it further raised to 4242 cities in 2020. It also includes 62 cantonment boards. Since 2016, the cities are regularly filling their data and updating their progress in the MIS along with the other citizen centric campaign.
Significance of the Swachh Survekshan
The Swachh Survekshan was laid down the spirit of healthy competition between the cities and towns of India.
How the survey is conducted?
The on-field assessments for the survekshan takes place in between January 4-31 every year. In the year 2021 it got delayed due to COVID-19 pandemic. The assessment will be conducted between 1-28 March 2021.
Swachh Survekshan 2021
The framework for the survekshan is redesigned innovatively each year in order to ensure that this process becomes stronger. This in order to maintain the sustainability in the sanitation value chain, indicators for the year 2021 will focus on parameters like wastewater treatment and reuse and the faecal sludge. It would also be focusing on the waste management and remediation of landfills.
Month: Current Affairs - March, 2021