Two years of insolvency and Bankruptcy Code (IBC)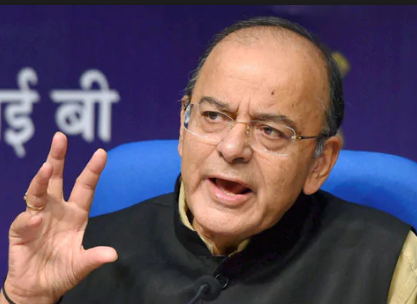 The Union Finance Minister Arun Jaitley has written a Facebook post titled 'Two years of insolvency and Bankruptcy Code (IBC)". In the post, he explains how things have been changed after the IBC was passed by the Parliament.
Once the IBC was passed by the government, the government took immediate steps to set up Insolvency and Bankruptcy Board of India and National Company Law Tribunal (NCLT).
Recovery of Debt
The Finance Minister states that the recovery under the IBC was satisfactory and highlights the ways under IBC through which the money was recovered:
The section 29 A of IBC mandated that persons who have contributed to the defaults of the corporate debtor or are undesirable due to incapacities as specified in the section or are a 'related party' to another defaulting party, are prevented from gaining control of the corporate debtor by being declared ineligible to submit a resolution plan under the Code.
As a result, the companies are paying up in anticipation of not crossing the red line and being referred to NCLT.
Many debtors are paying up once the creditor has filed the petition at a pre-admission stage so that the declaration of insolvency does not take place.
NCLT has resolved some major cases & many are on the way of resolution.
There has been a definite improvement in the lending and borrowing behaviour, an increase in the conversion of NPAs into standard accounts and decline in new accounts are a testimony to this fact.
The Finance Minister notes that so far 1322 cases have been admitted by NCLT. 4452 cases have been disposed at the pre-admission stage and 66 have been resolved after adjudication. 260 cases have been ordered for liquidation. In 66 resolution cases, the realization by creditors was around Rs. 80,000 crores.
Month: Current Affairs - January, 2019
Topics: Arun Jaitley • IBC • Insolvency and Bankruptcy Code • NCLT • NPA • Union Finance Minister
Latest E-Books