World's tallest hybrid wind turbine installed in Kutch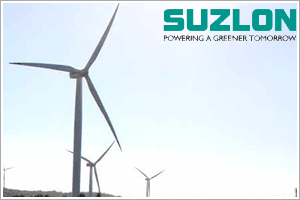 Wind turbine manufacturer Suzlon Energy has installed the world's first and tallest hybrid wind generator turbine in Kutch, Gujarat. This installation was part Gujarat's focused approach on enhancing Renewable Energy Portfolio in order to meet the dual objective of Sustainable Development and ensuring India's Energy Security.
In 2008, the Suzlon Energy had signed a memorandum of understanding (MoU) with the Gujarat Government to set up 2000 MW of wind energy capacity in the state.
Key features of Suzlon's tallest hybrid wind generator turbine
The turbine will generate 12-15 percent more energy.
Hybrid wind turbine will be 120-metre in height. It is taller than conventional wind turbine towers by 40 metres.
With this new turbine, the installed wind energy capacity at the Kutch region of Gujarat has gone up to 1100 MW. It makes it the Asia's biggest wind energy park at one location.
This tower is ideal for low wind areas and the potential is huge. In the next three years, this region will have 2000 MW of wind energy capacity.
About Suzlon Energy
Suzlon Energy is a leading wind power products and services company with a global footprint. It was established in 1995. Suzlon is credited with developing one of the world's largest wind farms in the western Indian state of Gujarat and Rajasthan.
The company has presence across six continents: North and South America, Asia, Australia, Europe, and Africa. The Suzlon Group has built its presence in over 31 countries and has achieved a milestone by crossing over 25000 MW of wind power installations globally.
Month: Current Affairs - November, 2014
Latest E-Books