World Mental Day observed on October 10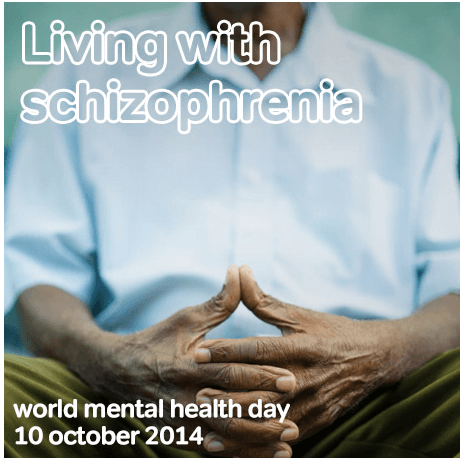 World Health Organisation every year observes October 10 as the World Mental Health Day. The Day aims to make people sensitive to issues related to mental health and also become more aware of the mental health issues around the world.
It marks a day to channelize efforts in the direction to support mental health. The day involves people and stakeholders to express their concerns, views and approaches to deal with issues related to mental health. The experts are required to share their work and any breakthroughs which they have achieved.
The theme for 2014 is "Living with schizophrenia". The aim is to help people build and lead a normal life with schizophrenia. It seeks to introduce to the sufferers newer vistas for life and growth.
According to WHO, 450 million people around the world have mental illness. Even more alarming is the fact that the civil society still considers mental illness as a stigma which makes it difficult for patients to talk about their problem openly and seeking a medical advice. In many cases the effect of the stigma is worse than the illness itself. Another aim of the day is to transform the attitudes of general public towards mental health and issues.
In India, Dr. Harsh Vardhan, has flagged the day as the National Mental Health Day to be observed every year. He also launched India's first policy on Mental Health. The policy aims to provide affordable and quality treatment to mentally ill patients especially from the weaker sections of the society. Training modules for general physicians were launched. The policy will have a pro-poor vision as the latter are always at the receiving end of the poor policy and implementation.
The World Health Organization has predicted that about 20 per cent of India's population would suffer from some form of mental illness by 2020 and the country only has about 3,500 psychiatrists. Therefore, the government is confronted with the problem of lowering this gap significantly over the next decade
Month: Current Affairs - October, 2014
Topics: Current Affairs - 2017 • Days and Events • Health • Public health • WHO • World Health Organization
Latest E-Books