World Economic Outlook, 2021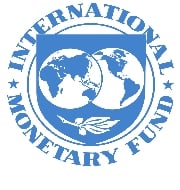 Recently, the International Monetary Fund (IMF) has released the "World Economic Outlook, 2021" report.
Key Findings of report
The report highlights that, India will witness the strongest growth among the main economies.
India's economy will expand by 11.5 percent in 2021 as opposed to the 8.8 percent growth that was predicted in October 2020.
However, for the year 2022, the growth has been predicted to be 6.8 percent.
The report further highlights that the global growth for 2021 will be 5.5 percent as compared to 5.2 percent October 2020.
The economic growth of the world is projected at 4.2 percent in 2022.
It further estimated that there will be 3.5 percent contraction in global growth in 2020.
As per the report, U.S. will experience the growth to 5.1 percent in 2021 from 3.1 percent in 2020.
Report projects that, there will be slight variation in China's growth in 2021. The growth will lower down to 8.1 percent from 8.2 percent.
Concerns raised by report
The report however highlighted that access to medical interventions, exposure to cross-country effectiveness of policy support, exposure to cross-country spill overs, and structural characteristics are entering into crisis. This might result into the variations in the strength of the recovery across countries.
International Monetary Fund (IMF)
IMF is an international financial institution. It is headquartered in Washington, D.C. The institution comprises of 190 countries that works together to boost the global monetary cooperation, facilitate international trade, secure financial stability, promote high employment and sustainable economic growth. It depends on the World Bank for its resources. It was established in the year 1944 at the Bretton Woods Conference.  However, it formally came into existence in 1945 when there were 29 member countries.
World Economic Outlook (WEO)
This report is prepared by the International Monetary Fund. It analyses key parts of the IMF's surveillance of economic developments and policies. The report is usually prepared twice a year.
Month: Current Affairs - January, 2021
Category: Reports & Indexes Current Affairs
Topics: 2021 • Economic growth • Growth Projections • International Monetary Fund (IMF) • World Economic Outlook
Latest E-Books