What is Climate Emergency to be declared by the New Zealand Government?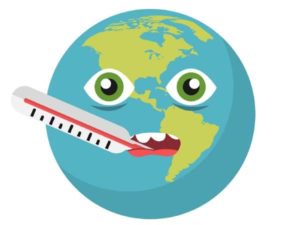 The New Zealand government is to decide soon upon declaration of climate emergency. The Prime Minister of New Zealand Jacinda Ardern is to introduce a motion in the Parliament soon. If passed the motion will be a historical step in bringing climate change to the centre of policy making.
In November 2019, the parliament of New Zealand passed the Zero Carbon Act. According to the act, New Zealand commits to zero carbon emissions by 2050.
What is Climate Emergency?
The Greenpeace New Zealand is urging the New Zealand government to declare climate emergency due to catastrophic loss of life and people facing more extreme weather events in the country due to climate change.
Climate emergency in other parts of the world
Recently the Japanese lawmakers declared a climate emergency. Under the climate emergency they have framed a timetable for net zero emissions.
If the climate emergency is passed in New Zealand it will join the other countries such as France, Canada and Britain that have taken significant course of actions on tackling climate change. The countries that have passed Climate Emergency are Portugal, France, Canada, UK.
 Efforts of France to tackle climate change
The French government is to implement the following changes in order to fight climate change
France is to ban all heating terraces by 2021
Two new regional National Parks are to be constructed in Somme Picardy and Mont Ventoux
The French government has committed to protect 30% of its land surface from being developed.
Efforts by UK to handle climate change
UK government has committed to reduce Greenhouse gas emissions by 50% by 2025 as compared to 1990 levels. It has committed to reduce the greenhouse gases by hundred percent by 2050.
Efforts by Canada to handle climate change
the following are the effects of Canadian government to reduce Greenhouse gas emission in order to handle climate change
In order to reduce emissions the Canadian government has adopted Methane regulations, short-lived climate pollutant regulation, clean electricity and other regulations for Oil and Gas sector.
A low carbon economy fund has been established to create jobs, support innovation, deliver clean growth and reduce energy bills.
The climate action awareness fund has been established to support projects at increasing engagement to reduce Greenhouse gas emissions.
Month: Current Affairs - November, 2020
Category: International Current Affairs
Topics: Climate change • Climate change in New Zealand • climate emergency • New Zealand
Latest E-Books