West Bengal Clinical Establishments (Registration, Regulation and Transparency) Bill, 2017 passed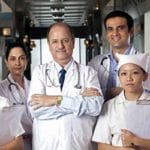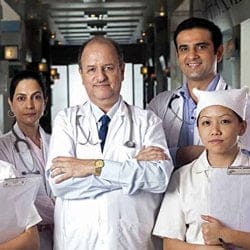 The State Legislative Assembly has passed the West Bengal Clinical Establishments (Registration, Regulation and Transparency) Bill, 2017, by a voice vote.
It repeals the West Bengal Clinical Establishments (Registration and Regulation) Act, 2010. It aims to overhaul private healthcare in state and take stringent measures against health institutions accused of medical negligence and corrupt practices.
Key Facts
The legislation seeks to bring transparency, end harassment of patients and check medical negligence in private hospitals and nursing homes. It brings clinics, dispensaries and polyclinics under its ambit.
It makes mandatory for private hospitals to pay compensations in case of medical negligence. Hospitals violating this law will be liable to pay fine of Rs. 10 lakh or more.
Compensation in case medical negligence: Rs 3 lakh for minor damages, Rs 5 lakh for big damages and minimum Rs. 10 lakh in case of death. This compensation will be given within six months. The compensation amount will not be more than Rs 50 lakh.
Regulatory Authority: Establishes 13 member West Bengal Clinical Establishment Regulatory Commission to monitor activities of private hospitals.
The high-powered commission will be headed by sitting or former judge. It will have status of a civil court. It will be empowered to summon both parties in case of a dispute and examine case before passing an order.
Penal measures: It ranges between compensation and scrapping the licence of the physician/hospital. The commission can put offender behind bars up to 3 years. It can also order trying the offender under the Indian Penal Code (IPC) provisions if it deems fit.
Fair Pricing: Hospitals with more than 100 beds must start fair price medicine shops. They are mandated to declare bed charges, ICU charges and package costs which can't be altered.
Month: Current Affairs - March, 2017
Topics: Bills and Acts • Medical Sector • Public health • States
Latest E-Books