'Vaccine Maitri Initiative' extended to Sri Lanka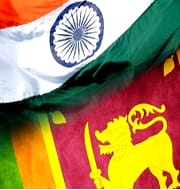 India has extended its "Vaccine Maitri Initiative" to Sri-Lanka now. As per the agreement, India dispatched 500000 doses of Covishield vaccines to Sri Lanka as grant assistance. The vaccine maitri initiative has delivered nearly five million doses to seven countries in the neighbourhood, till date.
Background
The delivery of vaccines which has been made by the Serum Institute of India is in light with the Prime Minister Narendra Modi's commitment to the Sri Lankan counterpart Mahinda Rajapaksa during. PM Modi had committed in September 2020 during a virtual summit to provide all the possible support in order to minimise the health and economic impacts of the pandemic in Sri Lanka.
Vaccine Maitri Initiative
The Vaccine Maitri or the Vaccine Friendship initiative was started on January 20, 2021.
Under the initiative, India will supply Made-in-India Covid-19 vaccines to its neighbouring. Other key partners of the Neighbourhood First Policy will also be getting the vaccine.
Bhutan and Maldives were the first country to get the vaccines.
Both the countries are followed by Bangladesh, Nepal, Myanmar and Seychelles.
Sri Lanka get the vaccine doses after regulatory approval.
Afghanistan and Mauritius will also get doses after they give necessary regulatory approvals.
Pakistan has not been named as a neighbouring country by India to deliver the vaccine.
Till date, India has provided 150,000 doses of vaccine to Bhutan, 100,000 doses to Maldives, 2 million doses to Bangladesh, 1 million doses to Nepal, 1.5 million doses to Myanmar, 50,000 doses to Seychelles and 100,000 doses to Mauritius.
Commercial supplies of Covishield
India has also supplied the two million doses of Covishield to each of Brazil and Morocco, and five million doses to Bangladesh. Further, the doses will be supplied to South Africa and Saudi Arabia.
India's Vaccine Diplomacy
The delivery of vaccines as grant assistance is in line with India's neighbourhood first policy and SAGAR doctrine.
India is actively supplying doses to comply with its role as the first responder to the pandemic in the region.
India-Sri Lanka: In 2020, India had extended a $400-million currency swap facility to Sri Lanka in order to ensure financial stability. India also provided aid of 26 tonnes of essential lifesaving medicines and equipment.
India also actively supplied Hydroxychloroquine, Remdesivir, Paracetamol tablets, diagnostic kits, masks, gloves, ventilators and other medical supplies to many countries during the pandemic.
India has also provided training to its neighbouring countries so as to enhance their clinical capabilities under the Partnerships for Accelerating Clinical Trials (PACT) programme.
PACT programme
The PACT programme was launched to support the COVID-19 vaccine development activities in partnering countries. Biotechnology Industry Research Assistance Council (BIRAC) and Clinical Development Services Agency (CDSA) under the aegis of the National Biopharma Mission and Ind-CEPI Mission of DBT are the implementing agencies of the programme.
Month: Current Affairs - January, 2021
Category: International Current Affairs
Topics: COVID-19 vaccine • Covishield • India-Sri Lanka • India's Vaccine Diplomacy • Vaccine Diplomacy • Vaccine Maitri Initiative
Latest E-Books