Kerala's Gender Park- Key Facts to know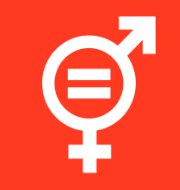 The Gender Park in Kozhikode, Kerala will open from next month. The park will become functional on the occasion of the second edition of the International Conference on Gender Equality (ICGE-II).
Highlights
The park will be inaugurated by the Chief Minister of Kerala, Pinarayi Vijayan, in between February 11-13 that will also mark the inauguration of second edition of ICGE-II.
On this occasion, foundation of the International Women's Trade and Research Centre (IWTRC) will also be laid down.
The IWTRC will be established with the objective of providing a secure and sustained ecosystem for women entrepreneurs. It will also provide women a space to market products.
International Conference on Gender Equality (ICGE-II)
The ICGE is an initiative by the Gender Park. The second edition of the conference will be inaugurated with the objective of exploring the measures to boost the economic potential of women and transgender persons. It will help them to be equipped as sustainable entrepreneurs. The conference will be organised under the theme: "Gender in Sustainable Entrepreneurship and Social Business: The Mediating Role of Empowerment". This event will be organised in collaboration with the UN Women.
The Gender Park
The gender park was established by the government of Kerala in 2013. It is an initiative that work towards gender equality and empowerment in Kerala. The headquartered for the initiative is in the capital of Kerala, Thiruvananthapuram. However, the main campus is at Silver Hills, Kozhikode. The campus has an area of 24-acre. The park has been set with its main focus on gender justice. The platform will provide an environment for policy analysis, research, capacity development, advocacy, economic and social initiative. The park will be operational under the Department of Social Justice. This space is first of its kind across the world.
Aim of Gender Park
The gender park was established with the aim of creating relevant interventions so as to address a range of gender-based issues. It includes both off-campus and on-campus activities and other projects that work to empower the individuals and communities.
Tags: Gender Park • International Conference on Gender Equality (ICGE-II) • state of Kerala • UN Women
Month: Current Affairs - January, 2021
Latest E-Books