Top 10 Science & Technology Current Affairs Questions – April, 2021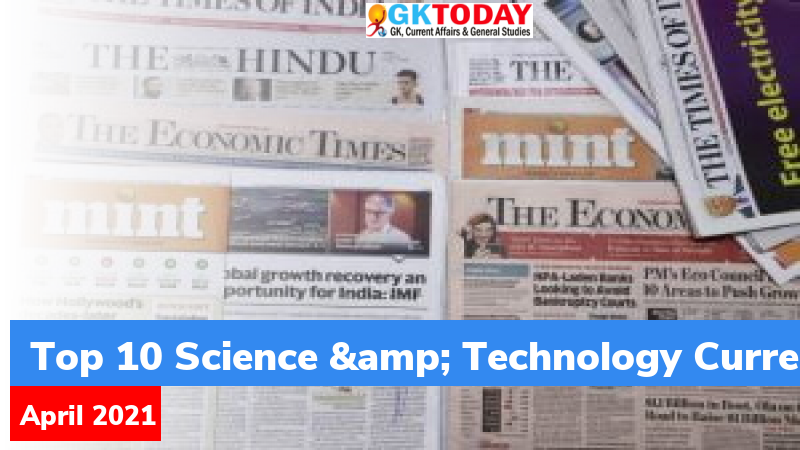 'CACTus and CIISCO' are the software launched by the Department of Science and Technology, associated with which field?
Answer: Solar Mission
Which telescope captured the M 87 black hole with its magnetic fields?
Answer: Event Horizon Telescope
Researchers of which Indian institution have developed touch-sensitive, tactile, haptic watch for assisting visually impaired people?
Answer: IIT Kanpur
What is "Ingenuity", which is in news recently?
Answer: NASA's Mars Helicopter
Which cryptocurrency exchange, has launched NFT (non-fungible tokens) marketplace for Indian artists and creators?
Answer: WazirX
Xenobots, which were seen in the news recently, are robots developed from the stem cells of which organism?
Answer: Frog
A massive data leak has been witnessed by which social networking giant, recently?
Answer: Facebook
What is the name of 'Extremely luminous cores of distant galaxies that are powered by supermassive black holes?
Answer: Quasars
What is the name for the experiment, in which Scientists from Singapore attach electrodes to a Venus flytrap plant?
Answer: Robo Plant Experiment
With reference to astronomy, what is 'Osiris', that was seen in the news recently?
Answer: Exo-Planet
Month: Current Affairs - April, 2021
Category: Top Current Affairs - 2021
Latest E-Books