Top 10 India Current Affairs Questions – May, 2021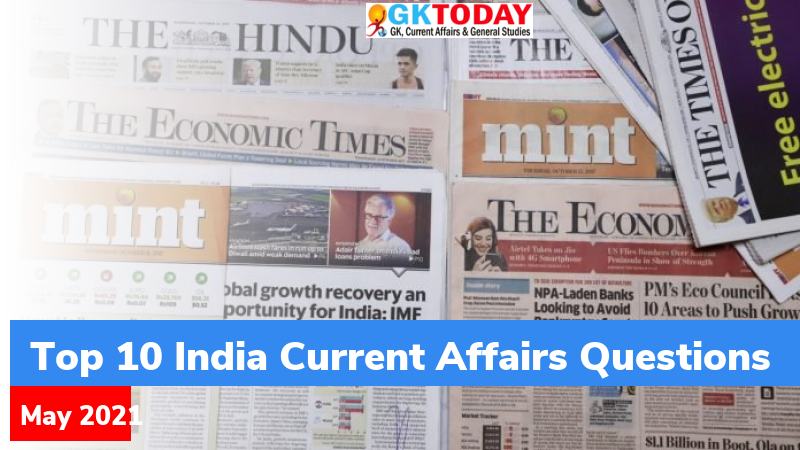 Central Mechanical Engineering Research Institute (CMERI) is located in which state?
Answer: West Bengal
When was the National Commission for Women was set up as statutory body in India?
Answer: 1992
Which state has been permitted by the Civil Aviation Ministry to use drones for experimental delivery of vaccines?
Answer: Telangana
What is the limit of FDI permitted in the Road and Highways Sector in India?
Answer: 100 %
For the crop year 2021-22, what is the food grain production target fixed by the Government of India?
Answer: 307.31 million tonnes
What is "MACS 1407", which is seen in the news recently?
Answer: Soybean variety
Indian Army has inaugurated the First Green Solar Energy harnessing plant in which state?
Answer: Sikkim
What is "Dhruv Mk – III MR"?
Answer: Advanced Light Helicopter
What is the new rate of IGST applicable to Import of Oxygen Concentrators for personal use?
Answer: 12%
Article 164 of the Indian constitution deals with …….?
Answer: Provisions for Minister of state government
Month: Current Affairs - May, 2021
Category: Top Current Affairs - 2021
Latest E-Books