Sustainable Development Solutions Network publishes World Happiness Report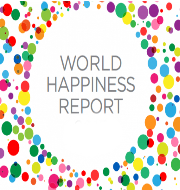 The World Happiness Report is published by the United Nation's Sustainable Development Solutions Network. This year, the report has ranked Finland as the happiest country for the third time in a row.
People in 156 countries were asked to evaluate their own levels of happiness while measures like GDP, social support, personal freedom and levels of corruption were also considered to arrive at a score. This year, the rankings are based on data collected in 2017-2019. India is ranked 144 in the list of 156 countries.
Topics: Finland • United Nations • World Happiness Report
Latest E-Books