Separate Bill drafted for regulation of small factories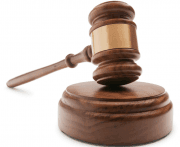 The Labour Ministry has drafted the Small Factories (Regulation of Employment and Conditions of Services) Bill, 2014 and asked for comments from stakeholders.  The Bill is likely to be tabled in the Parliament during its winter session.
Application of law
This law will apply to micro, small and medium enterprises that employ up to 40 employees.
Consolidation of law and procedure
The Bill, if passed,  will replace over 44 central labour laws and 100 state laws and streamline the process. A single compliance report, that can be filed online, will fulfill all the requirements under various legislations. Outdated provisions, with no relevance in today's age and time, have been removed.
Registration of units
The factories covered under the bill will have to register within 60 days of commencement of business. Each employer will be provided a labour identification number, and he can register his factory online.
Payment of wages
The employer will have to transfer the wages to the accounts of the employees. Payment of wages in cash is disallowed. This will help the regulatory agency monitor payment of wages and also give a boost to financial inclusion.
Protection of basic rights
The registration of the units with the authorities will help them monitor the benefits being provided to the employees by employer. The bill clearly states the working hours, minimum wages, overtime wages, provision of leave, social security benefits and conditions for retrenchment of workers.
Any malpractices can be challenged before the Conciliation Officer, appointed in accordance with the Bill.
Need for legislation
The requirement of a separate labour law for small scale industries was identified by the Second National Commission on Labour in 2000. The Commission said that such a law would encourage small scale industries and also boost employment opportunities.
Month: Current Affairs - October, 2014
Topics: Bills and Acts • Labour Ministry
Latest E-Books