Security forces cannot use excessive force in AFSPA areas: Supreme Court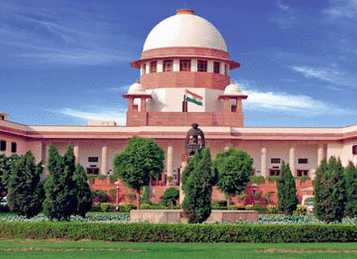 The Supreme Court of India has ruled that army and paramilitary forces cannot use excessive and retaliatory force during counter-insurgency operations in disturbed areas declared disturbed under the Armed Forces (Special Powers) Act (AFSPA), 1958.
The verdict was given by SC bench of Justice Madan B. Lokur and Justice Uday Umesh Lalit on the plea filed by the Extra Judicial Execution Victim Families Association (EEVFAM).
In the plea EEVFAM had sought a SIT probe into the killing of 1,528 persons by the Manipur Police and security forces since 1978.
Supreme Court Ruling
The use of excessive force or retaliatory force by the armed forces of the Union or Manipur Police is not permissible.
Criminal courts have the jurisdiction over cases of alleged excesses by security forces which earlier were under blanket of immunity provided by AFSPA.
Armed forces should refrain from resorting to excessive fire power in counter-insurgency operations.
When state uses such retaliatory force leading to death of people, it is referred to as an extra-judicial killing or an extra-judicial execution or as it is called administrative liquidation.
Month: Current Affairs - July, 2016
Topics: AFSPA • Defence • IBPS • internal security • Supreme court • UPSC
Latest E-Books