SEBI asks Commodity Exchanges to Set up Investor service Fund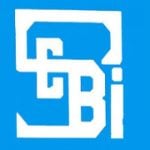 SEBI has come up with comprehensive guidelines asking the Commodity derivatives exchanges to compulsorily set up investor protection and service funds.
Salient Highlights
The commodity exchanges should maintain separate bank accounts for maintaining the corpus of the IPF and the ISF.
ISF 
The Investor Service Fund (ISF) is aimed at providing minimum facilities at various investor service centres.
At the initial stage, the commodity exchange has to contribute at least Rs 10 lakh towards ISF. Subsequently, the commodity exchanges are required to transfer 1% of the turnover fees charged from its members on monthly basis towards the ISF.
IPF 
The Investor Protection Fund (IPF) of a Commodity Exchange should have a maximum of five trustees. Out of these, three trustees should be public interest directors and a representative from Sebi-recognised investor association. In addition, the commodity exchange's compliance officer should be made part of the trust.
The IPF will comprise of all penalties levied and collected by the commodity exchanges except for the settlement related penalties.
The exchanges will have the freedom to fix suitable compensation limits in consultation with the IPF trust.
The exchanges can make use of the IPF corpus for investor education and other awareness programmes.
The trust will be responsible for the supervision of utilisation of interest on IPF.
SEBI
SEBI is the statutory regulator for the securities market in India established in 1988. It was given statutory powers through the SEBI Act, 1992. SEBI's headquarters is in Mumbai, Maharashtra. SEBI's mandate is to protect the interests of investors in securities, promote the development of securities market and to regulate the securities market.
The Key functions of SEBI are as follows: Regulating stock exchanges and other securities markets; Registering and regulating the working of intermediaries who are associated with securities markets in any manner; Registering and regulating the working of venture capital funds and collective investment schemes including mutual funds; promoting and regulating self-regulatory organizations and prohibiting fraudulent and unfair trade practices relating to securities markets.
Month: Current Affairs - June, 2017
Topics: Business • Commodity Exchanges • Economy • National • SEBI
Latest E-Books