Scientists identify world's most heat resistant materials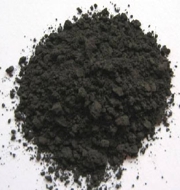 A team of UK-based researchers have identified Hafnium carbide (HfC) as the world's most heat resistant material.
It can withstand record melting point temperatures up to 3958°C (approx 4000°C). New Laser-heating techniques were used to find the temperature at which Tantalum carbide (TaC) and HfC melted, both separately and in mixed compositions.
Key Facts
Hafnium carbide (HfC) and Tantalum carbide (TaC) are refractory ceramicse. they are extraordinarily resistant to heat.
Researchers found TaC melted at 3,768 degrees Celsius, and HfC melted at 3,958 degrees Celsius. Besides, the mixed compound (Ta0.8Hf0.20C) exceeded its previous recorded melting point.
These materials at present are mainly used in thermal protection systems on high-speed vehicles and as fuel cladding in the super-heated environments of nuclear reactors.
This discovery may pave the way for improved heat resistant shielding for the faster-than-ever hypersonic space vehicles. It means that future spacecraft could become more faster than ever.
Currently hypersonic aircraft travelling above Mach 5 (5 times speed of sound) speed creates very high temperatures as friction is involved when travelling this speed limit.
This means that these materials will enable spacecraft to withstand the extreme heat generated from leaving and re-entering the atmosphere.
Related Posts
Month: Current Affairs - December, 2016
Topics: Hafnium carbide • Material Science • Science and Technology • Tantalum carbide
Latest E-Books