Scientists discover mesentery, a new human organ in digestive system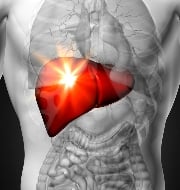 Scientists from Ireland have claimed discovery of a new human organ named the mesentery that exists in the digestive system. It will be human body's 79th organ.
Mesentery connects the intestine to the abdomen.  The organ was previously thought to consist of fragmented and disparate structures.
Key Facts
Mesentery is a fold of the peritoneum which attaches the stomach, small intestine, pancreas, spleen,and other organs to the posterior wall of the abdomen.
Its discovery will help in better understanding and further scientific study of the mesentery which could lead to less invasive surgeries, fewer complications, faster patient recovery and lower overall costs.
The reclassification of this organ will also aid better understanding and treatment of abdominal and digestive diseases.
During the initial research, researchers found that the mesentery was one continuous organ. Previously, it was considered as the fragmented structure made up of multiple separate parts.
It was found that mesentery has simply one continuous structure. However, its function is still poorly understood.
Following the discovery the world's best-known series of medical textbooks, Gray's Anatomy was updated to include the new definition of this organ.
Month: Current Affairs - January, 2017
Topics: Anatomy • Biology • Digestive system • Ireland • Mesentery • new organ • Science and Technology
Latest E-Books