SC rules 'Daughters have equal heirship rights in joint Hindu family property'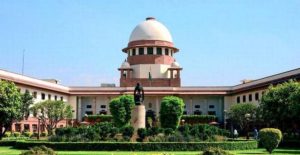 The Supreme Court has ruled that the daughters in the Hindu families have equal coparcenary rights in the joint Hindu family property even if the father died before the Hindu Succession (Amendment) Act, 2005. This has been done in order to ensure the equality of women in the property rights of the family.
Details of the Judgment
A bench of Justices Arun Mishra, S Nazeer and MR Shah has pronounced that the provisions contained in substituted Section 6 of the Hindu Succession Act, 1956, confer the status of coparcener on the daughter born before or after amendment in the same manner as a son with the same rights and liabilities. The verdict makes it clear the amendments to the Hindu Succession Act, 1956, granting equal rights to daughters to inherit ancestral property would have retrospective effect.
Background
In 2015, the apex court had held that the rights under the amendment are applicable to living daughters of living coparceners as on September 9, 2005, irrespective of when such daughters are born. But here the court has said that 'a daughter always remains a loving daughter.'
Who is a Coparcener?
It is a term used for a person who assumes a legal right in the parental property by birth only. Now, daughters are also coparceners after the new judgment of the SC.
What is the Hindu Succession Act, 1956?
It is an Act of Parliament of India meant to amend and codify the law relating to intestate or unwilled succession, among Hindus, Buddhists, Jains and Sikhs. It underlines a uniform and comprehensive system of inheritance and succession into one act. This act was amended in 2005 and also the women's rights have been recognized in this act, with respect to their rights over the ancestral property. Section 6 has been inserted into this act through the 2005 amendment.
Month: Current Affairs - August, 2020
Category: Legal & Constitution Current Affairs
Topics: 2005 • Hindu Succession (Amendment) Act • Hindu Succession Act • SC • Supreme court
Latest E-Books