SBI UK chief honoured 'Freedom of the City of London'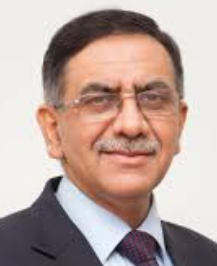 The State Bank of India's UK head Sanjiv Chadha has been honoured with the 'Freedom of the City of London' award in recognition of his contribution to promoting the bilateral relations. Sanjiv Chadha was nominated for the honour by Lord Mayor of London Peter Estlin and Sheriff Vincent Keaveny.
Sanjiv Chadha and His contributions
Sanjiv Chadha took up the position at the helm of the 98-year-old London office of the State Bank of India in 2014. He was instrumental in expanding the bank's presence across the UK, and in boosting wider bilateral ties in financial services.
Sanjiv Chadha was an excellent voice leading the Indian banking community and overseeing significant investment into the City.
Freedom of the City
Freedom of the City is an honour bestowed by a City of London Corporation upon a valued member of the community, or upon a visiting celebrity or dignitary.
The genesis of the 'Freedom of the City of London' is traced to the medieval time of around 1237. The honour enabled recipients to carry out their trade. The previous Indian recipient of the honour is Jawaharlal Nehru, the first Prime Minister of India.
Category: Awards, Persons & Places in News
Topics: Freedom of the City of London • Jawaharlal Nehru • Sanjiv Chadha • State Bank of India • UK
Latest E-Books