SBI, ICICI, HDFC Bank to remain D-SIBs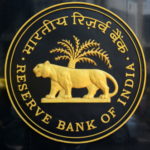 The Reserve Bank of India (RBI) has announced that SBI, ICICI and HDFC Banks would continue as Domestic Systemically Important Banks (D-SIBs) for 2018.
D-SIBs
The recognition as Domestic Systemically Important Banks (D-SIBs) implies that banks are too big to fail. This creates an expectation of government support for them in times of financial distress.
As a result, banks enjoy certain advantages in funding markets. Inclusion in the list gives additional comfort to investors that these banks won't be allowed to fail and therefore, borrowing costs of these banks from the markets are cheaper than their peers.
Inclusion in D-SIB also implies that the failure of any of these banks would have a cascading effect on the Indian financial system.
These D-SIBs are required to maintain an additional common equity requirement based on the bucket in which a D-SIB is placed.
SBI in the third bucket was setting aside 0.45 per cent of its assets as an additional capital requirement and have to set aside 0.60 per cent of its risk-weighted assets.
ICICI Bank and HDFC which are in the fifth bucket are required to set aside 0.20 per cent Bank's capital requirement from 0.15 per cent now.
RBI had initiated the recognition as D-SIBs from 2015 and places these banks in appropriate buckets depending upon their Systemic Importance Scores (SISs).
Month: Current Affairs - March, 2019
Category: Economy & Banking Current Affairs
Topics: D-SIBs • Domestic Systemically Important Banks • HDFC Bank • ICICI Bank • RBI • Reserve Bank of India • SBI Bank • SIS • Systemic Importance Scores
Latest E-Books