Rumen Radev wins Bulgarian Presidential Elections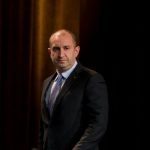 Pro-Russian and former air force commander Rumen Radev has won the presidential elections at Bulgaria with a wide margin. Radev got 59.4 percent vote as against 36.2 percent vote for the Tsetska Tsacheva- the candidate of the ruling GERB party. The victory has put big question mark at the future of Bulgaria as the Prime Minister Boiko Borisov has quit his post after the defeat of his presidential nominee by Radev.
It is a clear message that the ruling coalition government has lost its majority. Radev has served as a former jet pilot has a hard stance on migrants. Although many reforms have been initiated, there are rampant corruption and poverty. Bulgaria is the poorest country in EU family. The mounting number of migrants has further increased the public anger. Radev in his victory address has said he hoped for better ties with both US and Russia and expressed hopes for lessened tensions between West and Russia. Bulgaria has shared better relations with Russia than any other European nation.  As per the Constitution in Bulgaria, the presidential job is merely ceremonial as he can exert his influence on policy issues, veto legislations and also sign international treaties. Radev will assume office on January 22, 2017 for a five-year term. His foremost responsibility as a President will be to call for early elections after the current PM has resigned.
The PM Boiko Borisov publically acknowledged that the election result has clarified that the ruling party has lost its support and won't be able to pass the budget. His resignation will warrant elections in early spring. This will spell months of political uncertainty in the Black Sea state and bring it closer to Russia. Radev has already voiced his concerns against EU sanctions against Russia and has called to put an end to them.
Topics: Boyko Borisov • Bulgaria • Bulgarian presidential election • Countries • Europe • GERB • Government of Bulgaria • Rumen Radev • Second Borisov Government • Tsetska Tsacheva
Latest E-Books