Reservations in Promotions: Centre gets go ahead from SC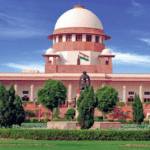 The Supreme Court has allowed Centre to go ahead with reservation in promotion for SC/ST employees as per the law. From the centre's behalf, the Additional Solicitor General Maninder Singh had pleased SC to allow promotions, which were on standstill, as per mandate of the constitution. This plea was accepted by SC bench hearing the case.
Background
With respect to the reservation in promotions in government jobs, the Supreme Court verdict in M Nagaraj Case (2006) that concept of creamy layer is not applicable to scheduled castes and scheduled tribes. Two earlier cases viz. Indra Sawhney Case (1992) and E V Chinnaiah versus State of Andhra Pradesh (2005) had dealt with the issue of creamy layer for Other Backward Classes. On this basis, the centre had issued an order in 2017 extending reservation in promotions to SC and ST employees beyond five years from November 16,1992. This government order was challenged in Delhi High Court. The Delhi High Court quashed the Central Government order and thus, the promotions came to at standstill.
Central Government later approached Supreme Court for relief and the current SC order provides that much needed relief to Centre.
What next?
The case is still sub judice in Supreme Court. A constitutional bench will examine the issue as to whether the M Nagaraj judgement, which dealt with the issue of application of the 'creamy layer' for reservation to SC and ST categories in promotion in government jobs, should be re-examined or not.
Reservation in Promotions
Reservations in promotions are mandated by Article 16 (4A) of the constitution. This article is an enabling provision and enables the state to provide for reservation in matters of promotion to SC/ST which in its opinion were not adequately represented in the services.
Month: Current Affairs - June, 2018
Topics: Article 16 • Constitution of India • Delhi High Court • Reservation • Reservations in India • Supreme court
Latest E-Books