Report on states' performance in garbage collection from household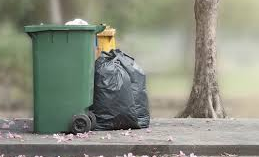 The Union Ministry of Housing and Urban Development tabled a report on the state-wise performance in the collection of garbage from the households. The report said that 93% of the municipal councils in the country collect garbage from the doorsteps of households on a daily basis under the Swachh Bharat Abhiyan. However, only 57% of this is processed. Out of the 84,000 municipal councils in urban regions, 79,000 councils see to it that garbage is collected from households' doorsteps. 1.48 lakh tonnes of waste is generated every day. Of this 57% is either recycled or processed. However, the states that perform well in waste collection often shows inefficient waste management infrastructure.
Among the various states, the top performer is Chhattisgarh. 90% of the waste collected is processed in the state. Madhya Pradesh and Gujarat are also among the top performers with 84% and 82% of processing achieved respectively.
Topics: Cleaning • Economy • Garbage • India • sanitation • SWaCH • Swachh Bharat Mission • Waste • Waste management • Water supply and sanitation in India
Latest E-Books