RBI identifies 12 Bank Accounts accounting 25% of NPAs to initiate Bankruptcy Proceedings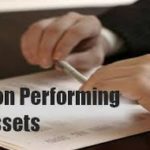 RBI's Internal Advisory Committee (IAC) has identified 12 bank accounts constituting nearly 25% of the gross bad loans for immediate referral and resolution under the bankruptcy law. Each of the 12 identified accounts was having more than 5,000 crore rupees of outstanding loans, of which at least 60% was classified as non-performing by banks as of March 31, 2016. The RBI, however, has not disclosed the names of the accounts.
Salient Highlights
RBI's internal advisory committee (IAC) mainly comprises of its independent board members. Based upon the recommendations of the IAC, the RBI will issue directions to the banks to initiate insolvency proceedings under the Insolvency and Bankruptcy Code, 2016 (IBC). These cases will be accorded priority by the National Company Law Tribunal (NCLT). The NCLT is the arbitration authority for cases filed under IBC.
For those loan accounts which do not meet the criterion recommended by the IAC, the concerned banks should finalise a resolution plan within six months. The details of the resolution framework for these other non-performing accounts will be released soon by the central bank.
Background
Indian banks have an estimated Rs 10 trillion as stressed assets. Of this, gross bad loans amounts close to Rs 7.7 trillion and the rest constitutes the restructured loans.
In May, the Union Cabinet had cleared an ordinance that amended the Banking Regulation Act and gave more powers to Reserve Bank of India to deal with non-performing assets (NPAs) in the banking sector. The Amendments has empowered the RBI to act against loan defaulters and defaulting companies under the bankruptcy code. These amendments would pave for faster resolution of the NPAs as the bankruptcy code provides for a time-bound winding up of companies and recovery of secured loans.
The assets of the banks which don't perform are called Non-Performing Assets (NPA) or bad loans. If customers don't pay either interest or part of principal or both, the loan turns into a bad loan. According to RBI, loans on which interest or instalment of principal remains overdue for a period of more than 90 days from the end of a particular quarter will be classified as a Non-performing Asset.
Month: Current Affairs - June, 2017
Topics: Banking • Economy • Non Performing Assets (NPA) • RBI
Latest E-Books