Radio-collaring of Asiatic Lions in Gujarat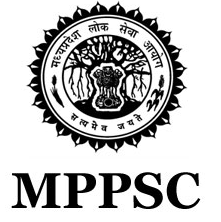 The Forest Department of Gujarat is radio-collaring Asiatic lions to study their movement patterns, territories and habitat preferences as well as to keep their track when they move out of forests and venture into revenue areas with human habitation.
Why the Project has been Initiated?
Gir National Park and other protected areas around the national park are the last abode of Asiatic lions in the world.
Radio-collaring of the representative population (of about 75 lions) has been undertaken for the purpose of research and protection under the package announced by the state government after the death of around two dozen lions due to the deadly canine distemper virus (CDV).
Tracking the Giants
After tranquilising, the radio collars which are fitted with battery-powered chips will be clamped around their necks.
These chips will beam signals to the satellites at a preset frequency and the satellites, in turn, will relay the signals to a control-room in Sasan of the Gir National Park.
The chips will also be accessible on mobile VHF (very high frequency) receivers for the staff on the field to locate the animals.
As a result, information like the location of an individual and its movement pattern, among others would be easily available.
This would help the forest department to plot a map of the territory of that individual.
Keeping a track of the movement of lions and identify their corridors and territories will also help the forest staff to take decisions regarding patrolling and protection of lions and thereby, help mitigate man-animal conflict.
Topics: canine distemper virus • Gir National Park • Gujarat • man-animal conflict • Radio Collars • Sasan
Latest E-Books